Go to secure.ctrlprint.net and use these instructions to log in as an administrator.

Adding a Company Administrator

1. Click on the relevant company folder below the CtrlPrint logo.
2. Scroll down to "Administrators", click on "Manage Company Administrators" and add the user you want to make a company administrator. See images below:





Removing a Company Administrator

If you want to remove a company administrator, just click on the minus icon to the right of the administrator you want to remove. See the image below: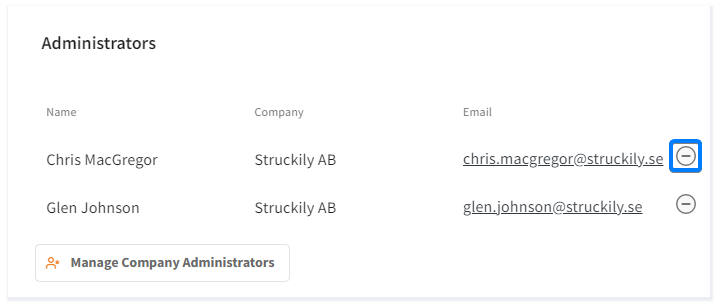 A warning message will pop up, click "Remove", and the user's administrator rights will be removed.