This feature is

being rolled out

to a limited number of clients

during the first year

. If you are interested in learning more about it, please visit our website.
Please read our guidelines on how to Prepare Excel Files for CtrlPrint Integrate before you start. 
To upload a new Excel file, first navigate to your project. Within the project, scroll down, and below the chapter list, you will find the CtrlPrint Integrate section. Click the Add Excel Data Source button as shown in the image below, and upload your Excel file there.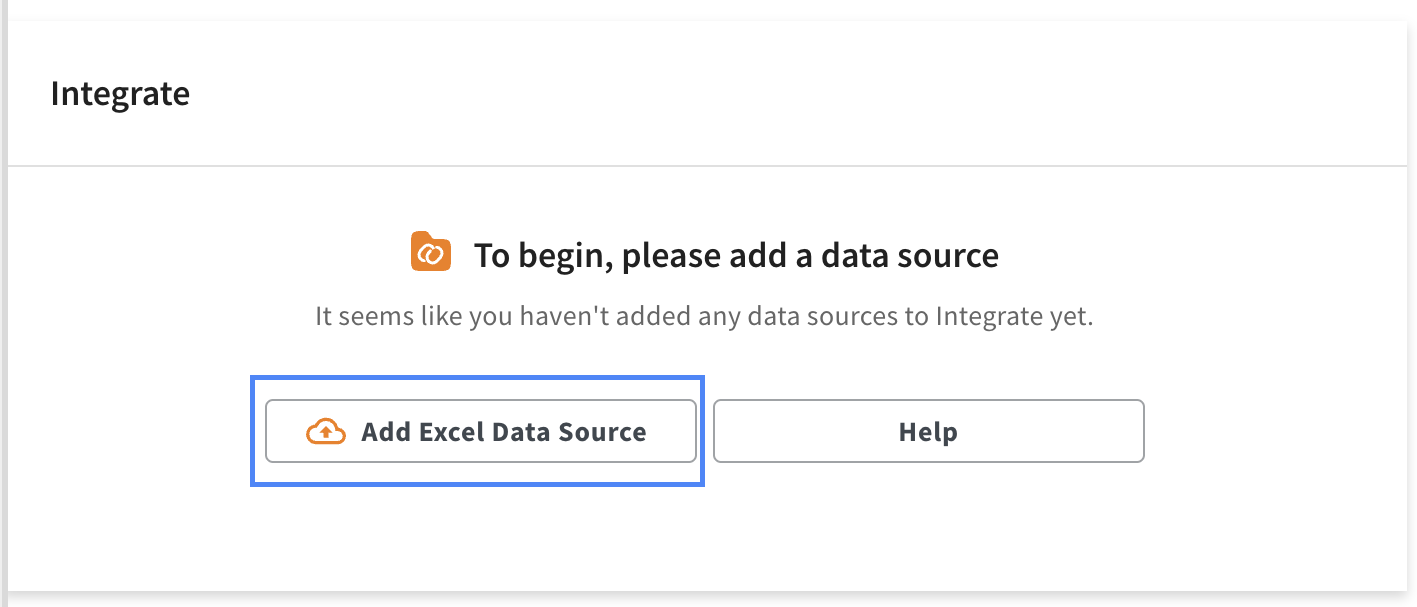 Manage Versions
The data source owner or a user with Editor permissions can upload a new version. To upload a new version of the data source, click Manage Versions  and then select Upload New Version as shown in the images below.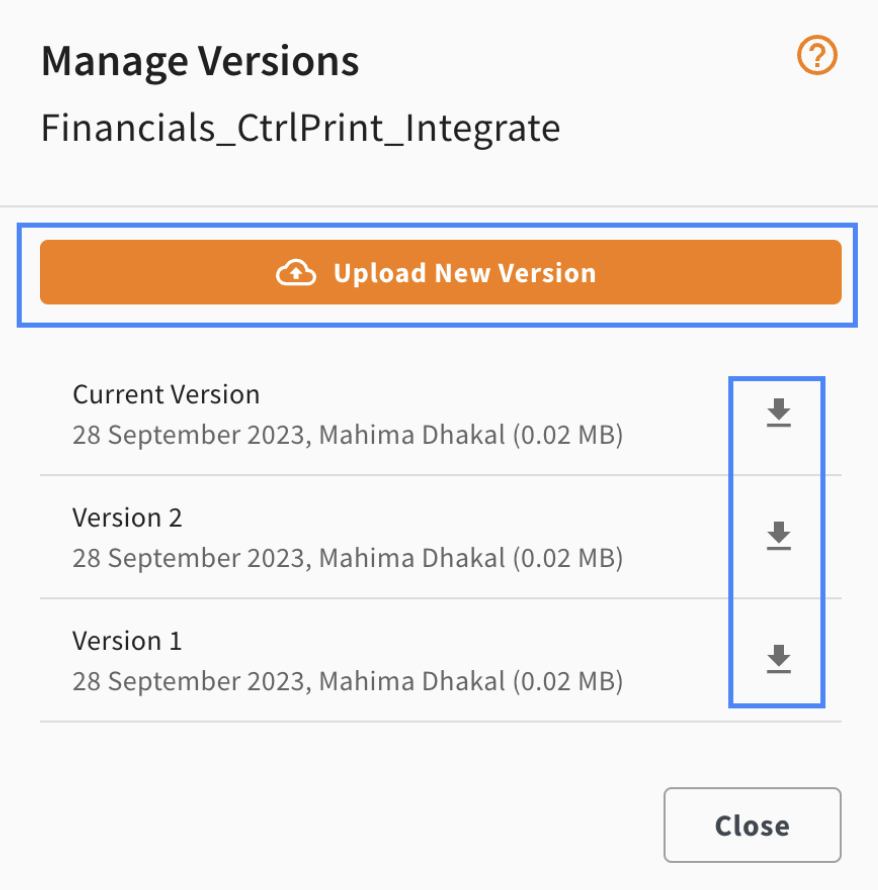 You can also see all previous versions and download them by clicking the download button next to the versions (as shown in the image above).