This feature is

being rolled out

to a limited number of clients

during the first year

. If you are interested in learning more about it, please visit our website.
Table of Contents
After uploading the data source, you will see the data sources in a list view with buttons to the right. This page describes the functionality of the buttons. To see who has permission to perform all the actions related to CtrlPrint Integrate, please go to Manage Permissions. 
Manage Versions
Manage Versions allows you to add a new version of the data source and download previous data source versions. You will find more information on how to do that here.

Edit Data Source Information: 
To edit data source information, click the pen icon as shown in the image below. You can modify the data source information including Data Source Name and description as shown in the images below.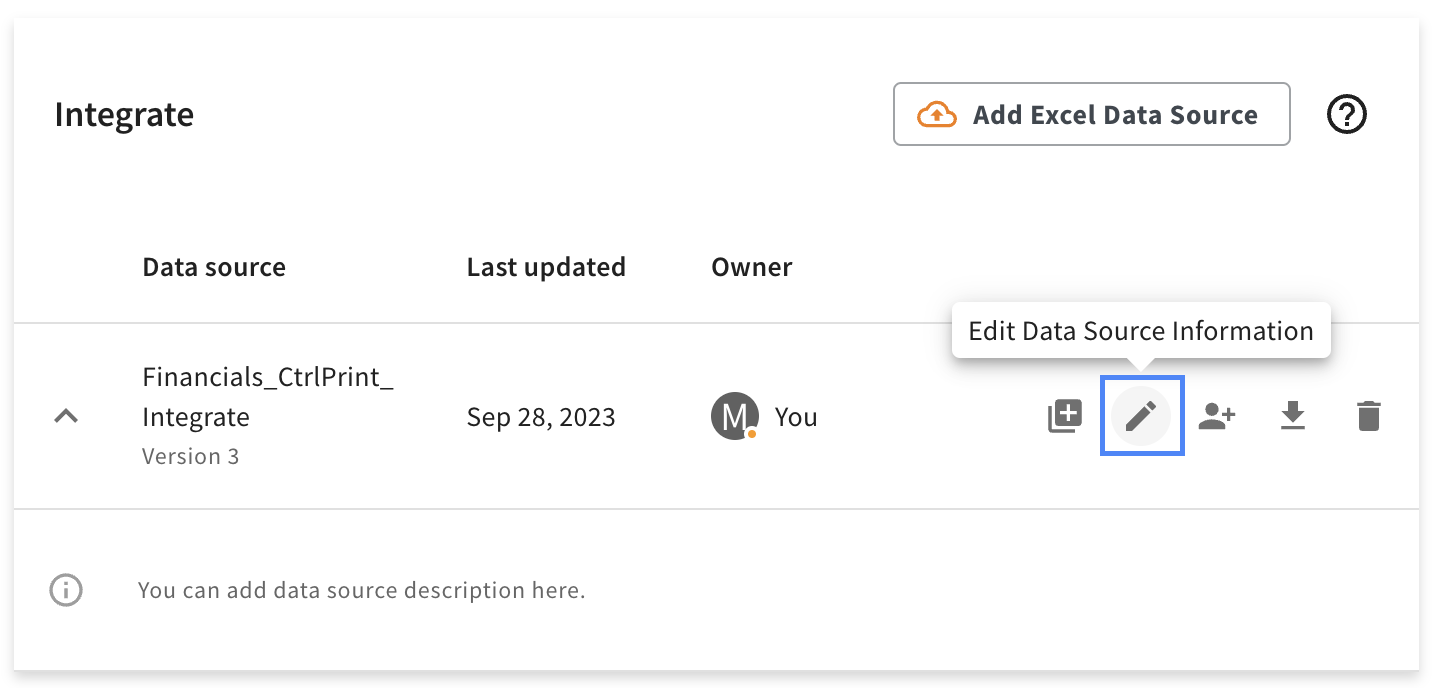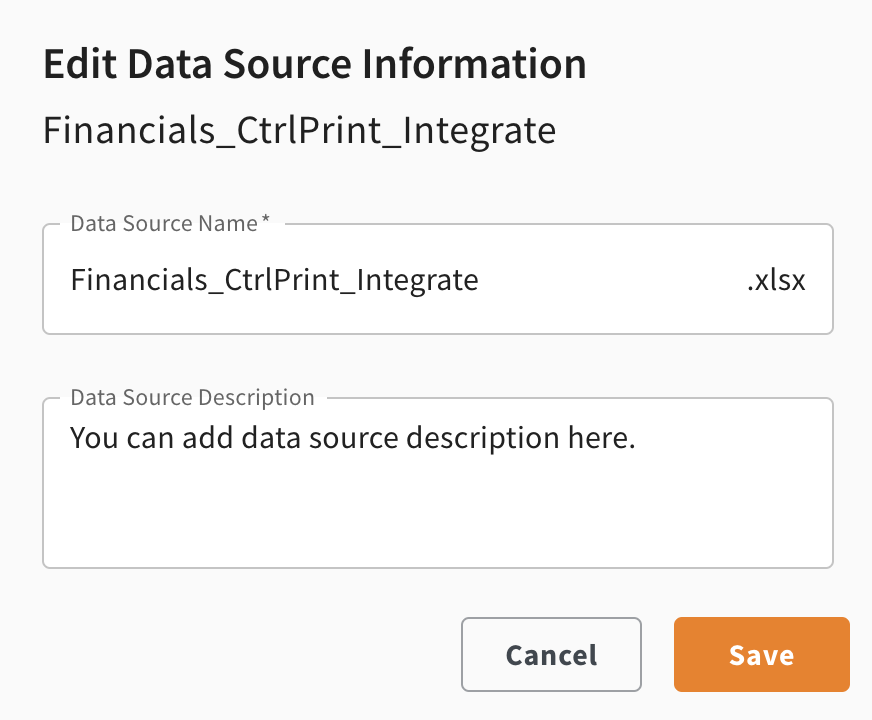 Manage Permissions
You can share the data source access with project users, give data source permissions and transfer ownership using the Manager Permissions button. You can read this in detail here. 

Download latest version
To download the most recent version of your data source, click the download button as shown in the image below. 

To download the previous versions of your data source, read more here.
Delete data source
To delete your data source (all versions), click the delete button.