CtrlPrint is a system that uses 7 components together. It consists of the following :
1. Web Service 
CtrlPrint is a cloud-based tool for the collaborative creation of corporate reports. Our web portal allows users to access their documents and PDFs, leave comments, review contents, administer projects, and more. An administrator provides users with accounts. If you have any questions about how to use the web portal, as well as troubleshooting, please see the pages found here.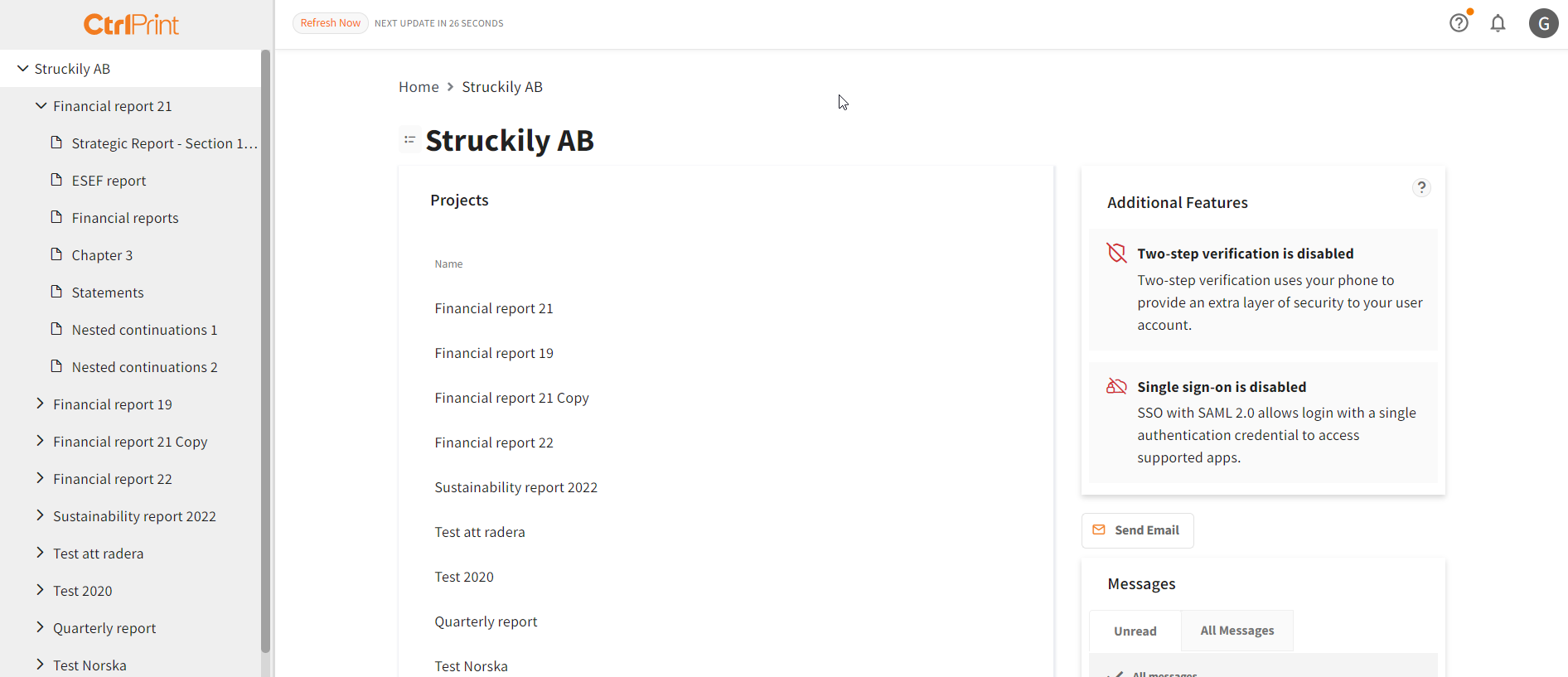 2. CtrlPrint Transfer Manager 
The "CtrlPrint Transfer Manager" application handles the installation of the necessary plugins (InDesign users will initially need to install our plugins manually before adding files to the system - this can be done here, as well as downloading and uploading documents. If you need to install Transfer Manager please see the "Installation" section found here. When the documents are downloaded, they are stored locally while they are being edited. Information for troubleshooting Transfer Manager can be found here.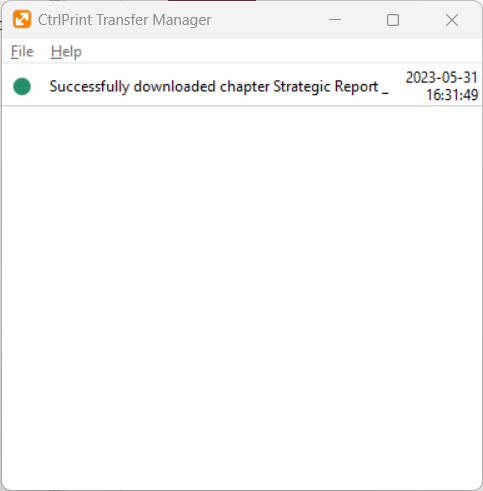 3. Adobe InDesign or Adobe InCopy
InDesign is the industry standard for designing and typesetting documents for publication. InCopy is a tool designed for copywriters and used predominantly for text editing. Users will need one or the other depending on their role in the project.
Note that these applications are not developed by CtrlPrint and

can be purchased from any supplier - including directly from Adobe. As these applications are developed by Adobe and not CtrlPrint, they may contain bugs for which we are not responsible.
Licenses for Creative Cloud can be purchased directly from Adobe. More information about Creative Cloud can be found here.
4. Plugins for InDesign or InCopy
These are automatically installed when you download a document from the system. InDesign users can manually install them, if needed, by following the instructions found in the "Installation" section here.
A menu called "CtrlPrint" is added to the menu bar in InCopy/InDesign when the plugins are installed. This menu contains options for saving documents to the server and using TrackChanges.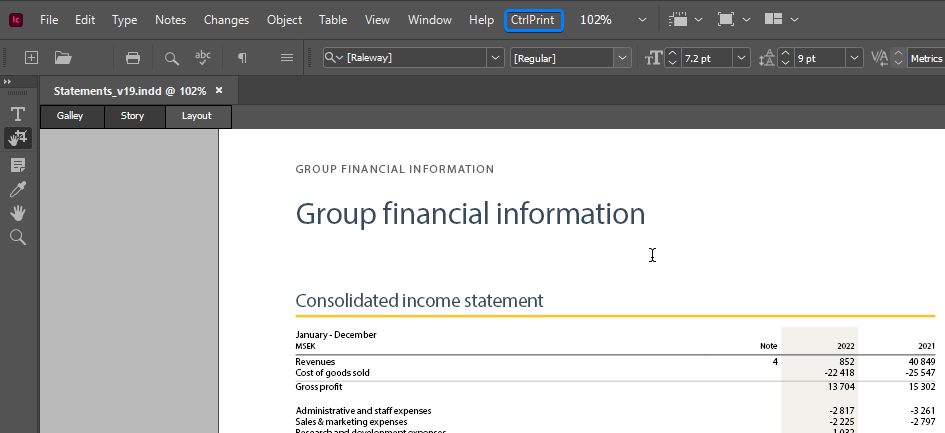 5. Fonts 
OTF (OpenType) are recommended when using CtrlPrint. Fonts work like applications and need to be purchased, licensed and installed. In some cases a company may have their own fonts - in other cases their agency may be responsible for choosing them. In most cases the fonts will be supplied by the agency to users, or they may be sent directly to the IT department handling installation.
Information about missing fonts can be found here, you can find instructions for installing fonts here.
6. PDF Reader 
Users can download PDFs from CtrlPrint as well as create them locally using Adobe InCopy or InDesign. To view PDFs we recommend using Adobe Acrobat or Adobe Reader (free) - download page, instead of a web browser.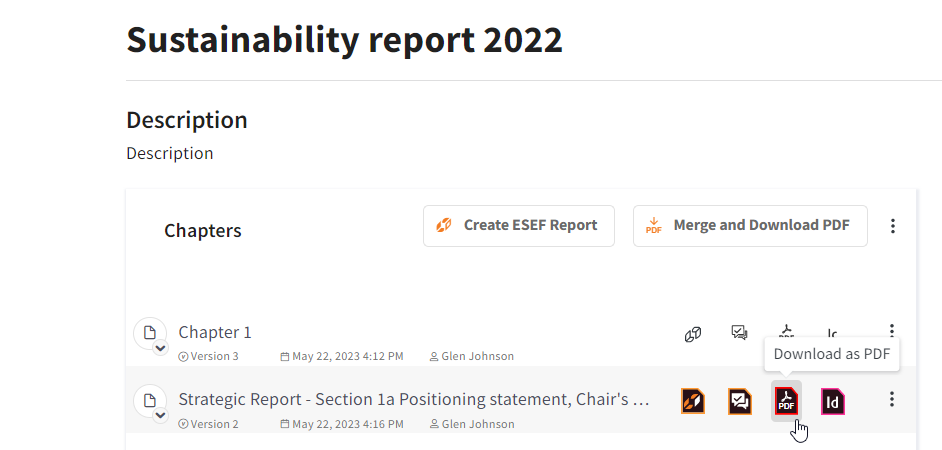 7. Tagger
Using CtrlPrint's integrated XBRL Tagger, you are able to tag, review, and validate your reports. This is an XBRL certified software solution for financial and sustainability tagging, which allows your annual report, or sustainability report, to comply with regulations demanding electronic reporting formats without limiting its design.  
For the technical requirements for using the XBRL Tagger please click here for more information.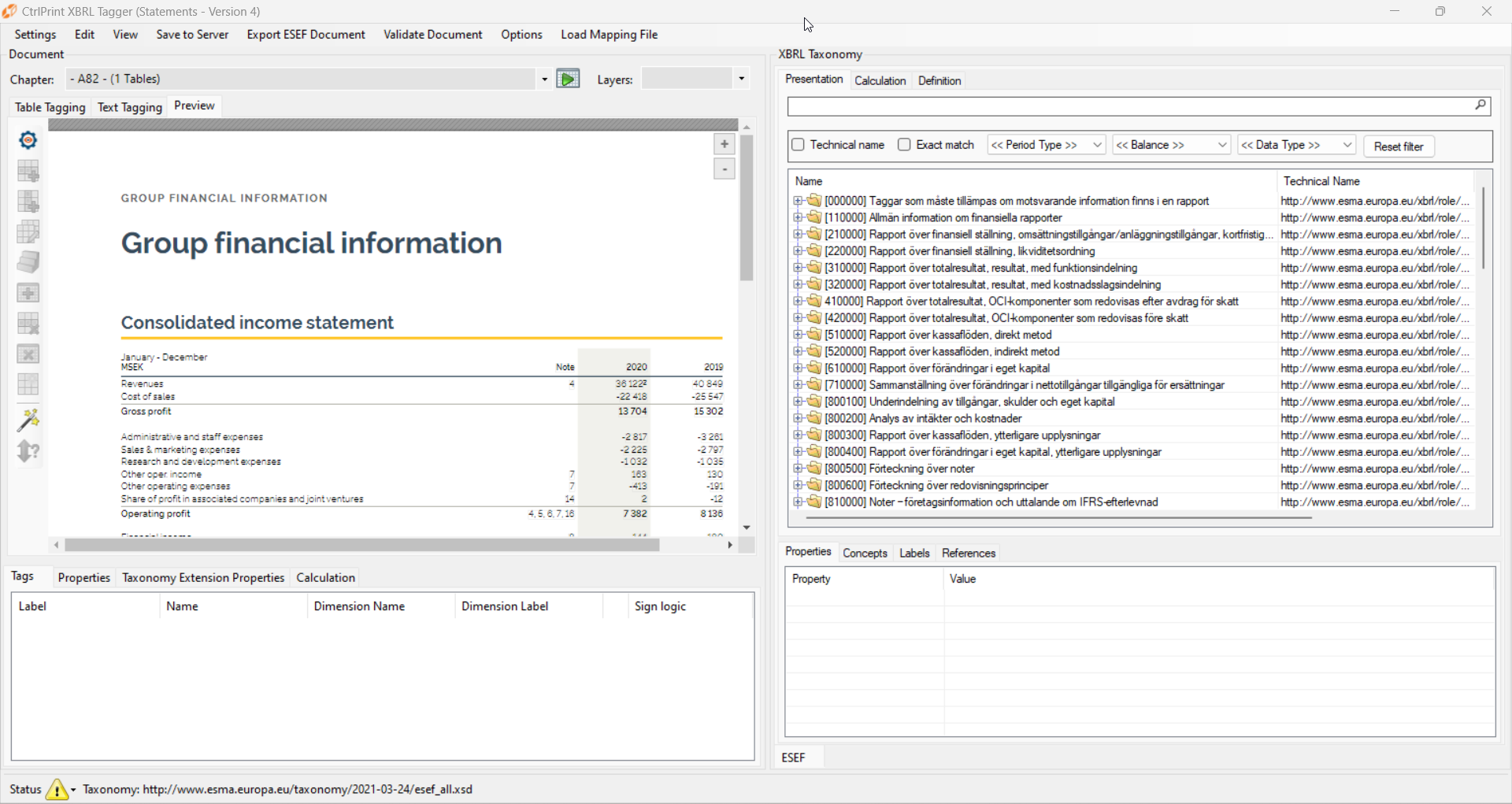 8. Basic Workflow 
A user account will be created for each user, with which they will be able to log in. The system can provide different permissions for different documents to each user. Access to different projects and chapters are set by an administrator for the company.
When a user downloads a document for editing, it will be checked out and locked until the user saves it back to the server from InCopy/InDesign. As soon as it has been successfully uploaded back to CtrlPrint, the chapter will unlock automatically and the new version will be available for download. Another user can then access the document for editing.
Note that users always work with a local copy that has been downloaded to their computer, they will not be working directly on a remote copy on a server. 
You can find more training videos relating to CtrlPrint by clicking here.