If you have Creative Cloud you can install previous versions of InCopy/InDesign at no additional charge.
To download and install previous versions of either InCopy or InDesign follow these instructions. More information can be found on Adobe's website here.
1. Launch Creative Cloud for desktop. This is an application that can be found in your applications folder. If you are using a Mac you can also find it in the menubar at the top of the screen. (To the left of the clock. See image below.)


On a Mac you can find the icon for launching Creative Cloud in the menu bar at the top of the screen.
On a PC you can launch Creative Cloud from the Start button by clicking on "All Programs" .

2. After launching Creative Cloud click on the option called "Apps".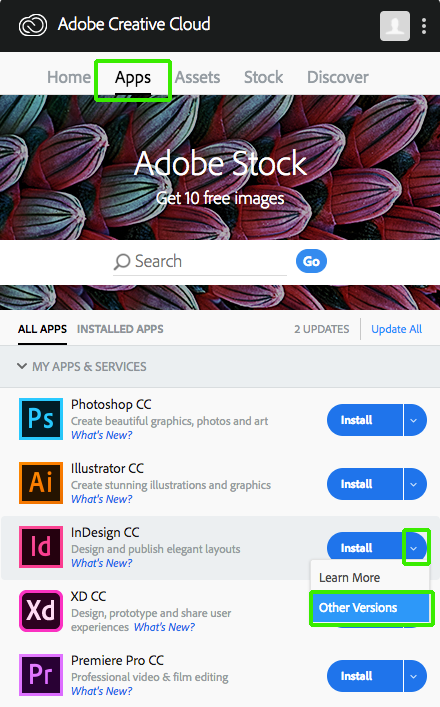 3. Next click on the v next to the install button for the application you want and choose Other Versions.
4. Select the application version and click on the Install link to download and install it.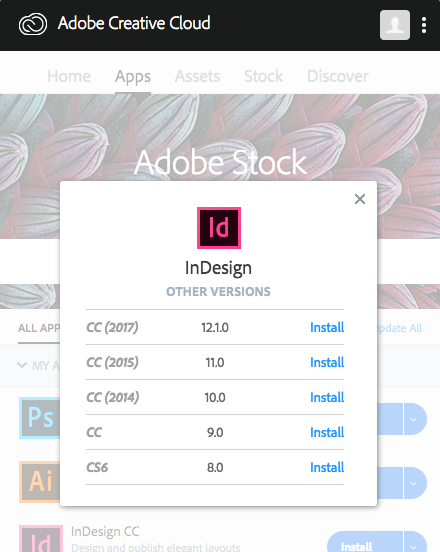 If you are having problems with or need support for Creative Cloud please see Adobe's dedicated "Learn and Support" site for CC found here.