There are different versions of InCopy and InDesign. Major updates are issued approximately once a year by Adobe. Documents are version specific and cannot be opened in any version other than the one that it was created with. Projects can be created with 13 (CC2018) or 14 (CC2019). For help with other versions see these pages: CC2015 | CC2017.
You cannot open a document created with CC2019 in CC2018 and vice versa. You will receive an error message if attempting to do so. All users in a project will need the same version.
The different available versions can be downloaded using the Creative Cloud desktop application.
1. Launch the Creative Cloud application.

Mac: you will find an icon in the menubar at the top of the screen.
PC: you will find the application listed when you click on the "Start" menu.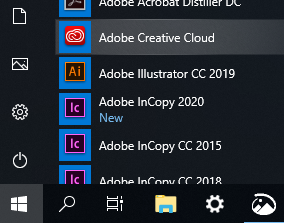 2. After launching Creative Cloud locate the application you need (InCopy/InDesign) and click on the "..." icon and select "Other versions".

3. Select the version you need (CC2018 is version 13 and CC2019 is version 14) and click "Install".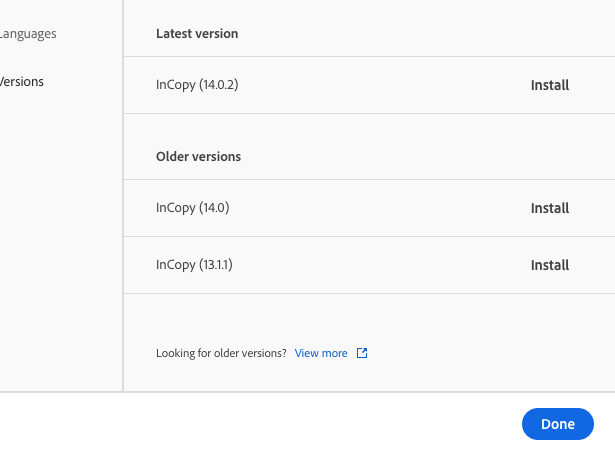 There may be multiple versions numbers. These indicate updates. It is usually recommended to choose the highest one. In the case of the image above 14.0.2 includes the latest updates to version 14.0. They are however still the same application.
3. The application will now install.


If you are having problems with or need support for Creative Cloud please see Adobe's dedicated "Learn and Support" site for CC found here.