1. Locate the file you need to open. The file will always end with .indd (InDesign Document) and will contain the name of the chapter and version. Right-click on it and select "Open with" then "Choose another app".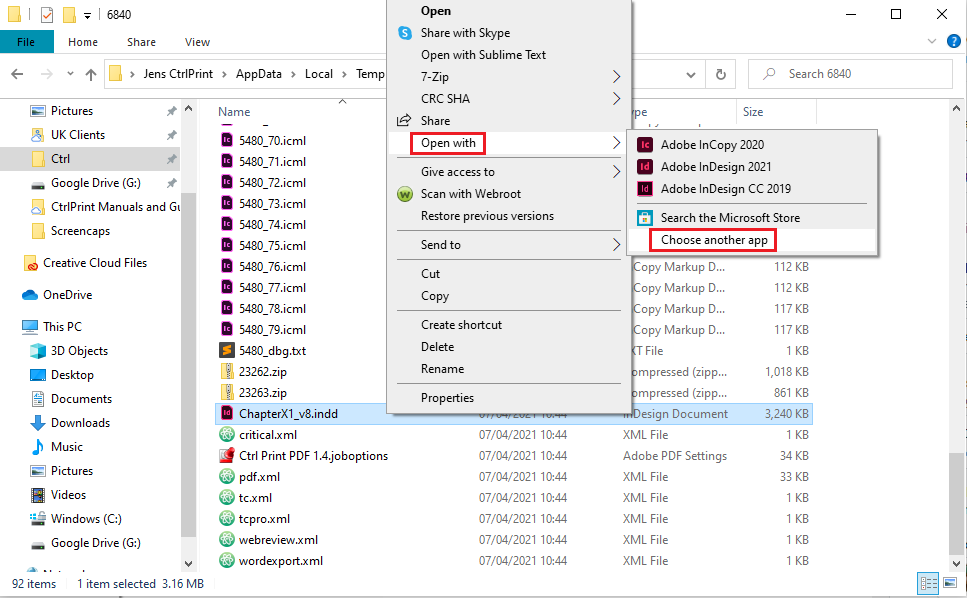 2. Click on the "More apps" scroll to the bottom and click "Look for another app on this PC".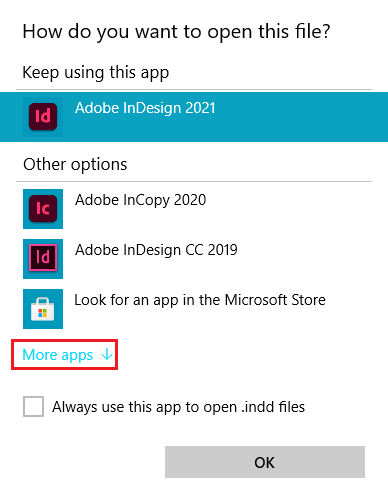 3. Navigate to where Adobe InCopy is found on your computer. Locate the folder called "Program Files", on your C: drive and double click on it.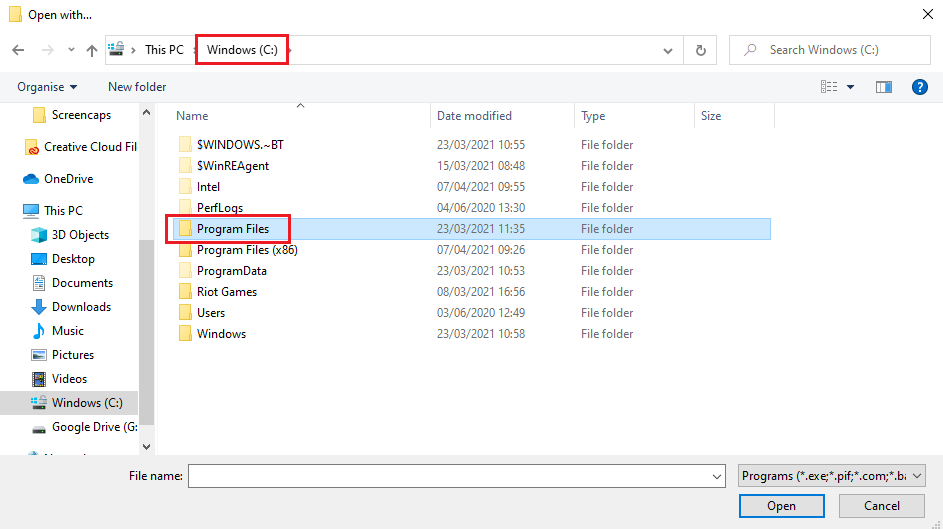 4. In the "Program Files" open the folder called "Adobe".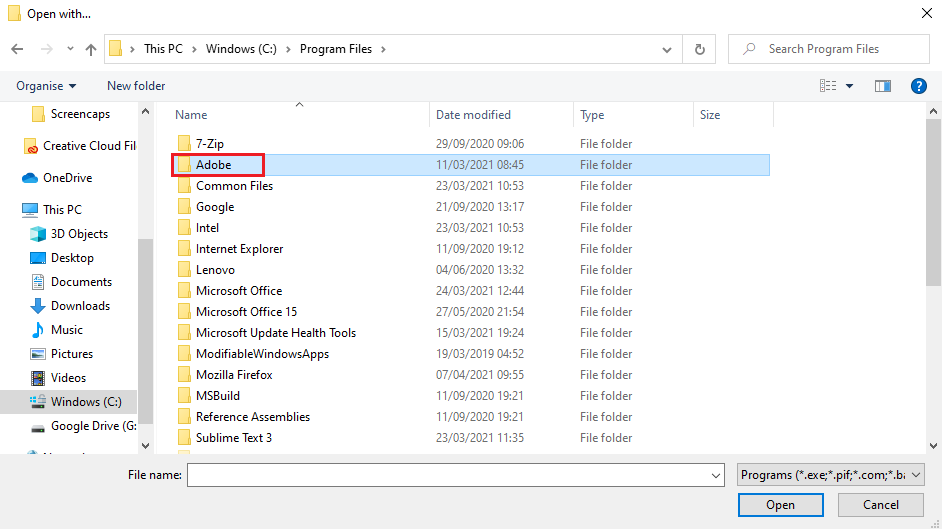 5. Open the Adobe InCopy folder for the version you are using. The image below shows CC 2019 however yours may be different.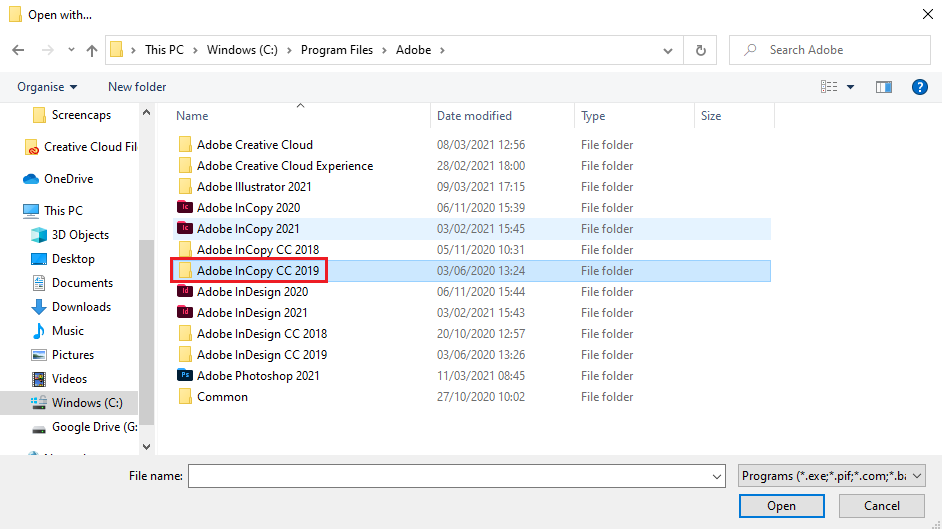 6. Locate the file called "InCopy.exe", select it and click on the "Open" button.