If you are seeing yellow sticky notes, like the one in the image below, in PDFs that do not contain TrackChanges, the document contains "Notes".
To remove the notes open the document in either InCopy or InDesign (some later versions of Acrobat Professional can also remove notes) then click on the "Notes" menu and then select "Remove All Notes". When you save the chapter back to the server the PDFs will no longer include the yellow sticky notes.
The Notes menu is located in different places in InCopy and InDesign:
InCopy
Click Notes -> Remove All Notes from the InCopy top menu bar.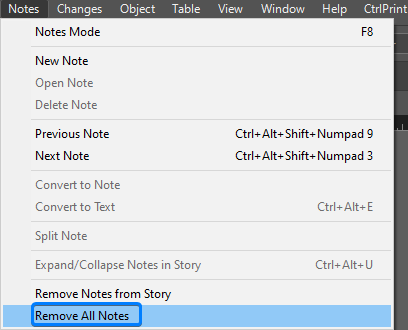 InDesign
Select Type -> Notes -> Remove All Notes from the InDesign top menu bar.