If you forget your password, you can request a new one by clicking on the link to the right of the orange login area. A new password will be sent to you - if you do not receive a new password within a few minutes check your junk mail.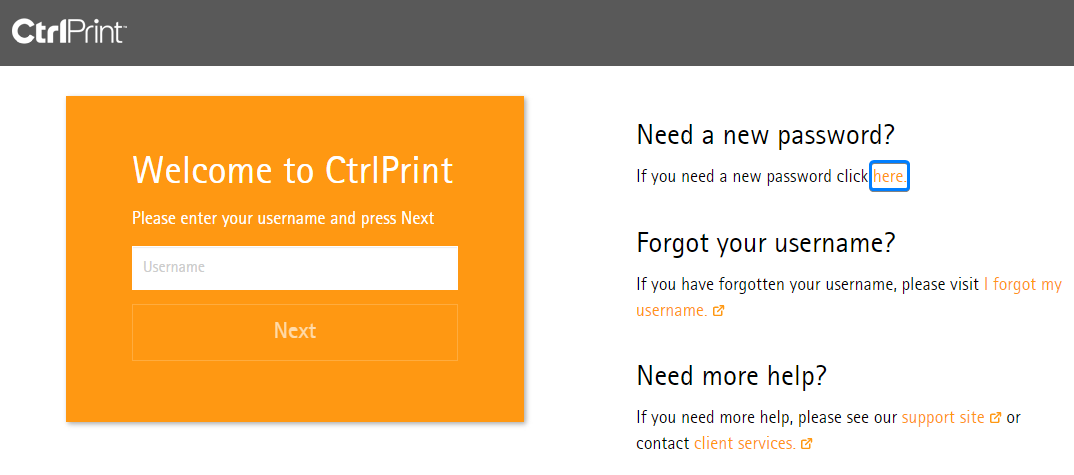 Fill in your username and email address and click "Send me a new password". Your email address must be the same as the one that is associated with your CtrlPrint account.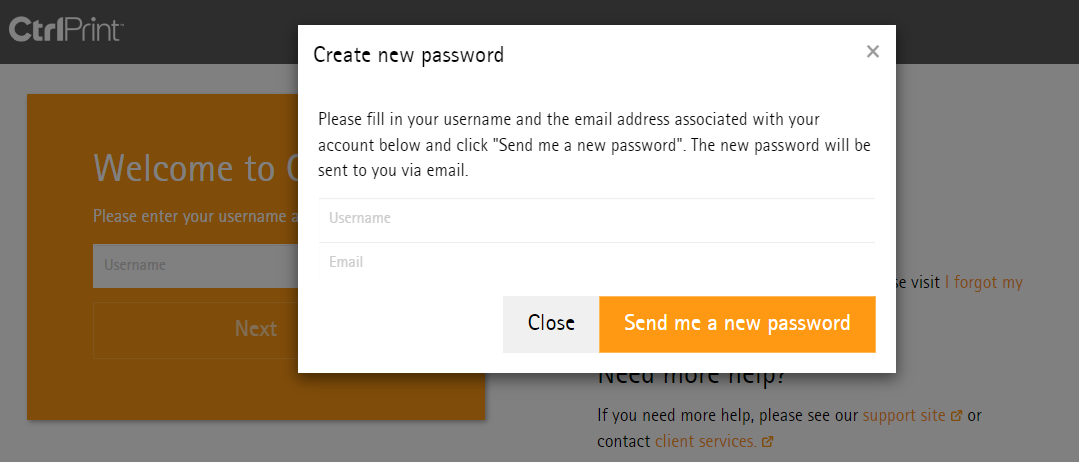 For security reasons you will be required to change the password which you receive by email the next time you login to the system.