To install CtrlPrint Transfer Manager for Mac follow these instructions.

1. First quit InDesign/InCopy if it is running, then download the installer here and locate the file called "CtrlPrint Transfer Manager.dmg" in your Downloads folder.

2. Double-click the .dmg file to open the installer.

3. Drag the "CtrlPrint Transfer Manager" icon to the "Applications" folder in the window that appears: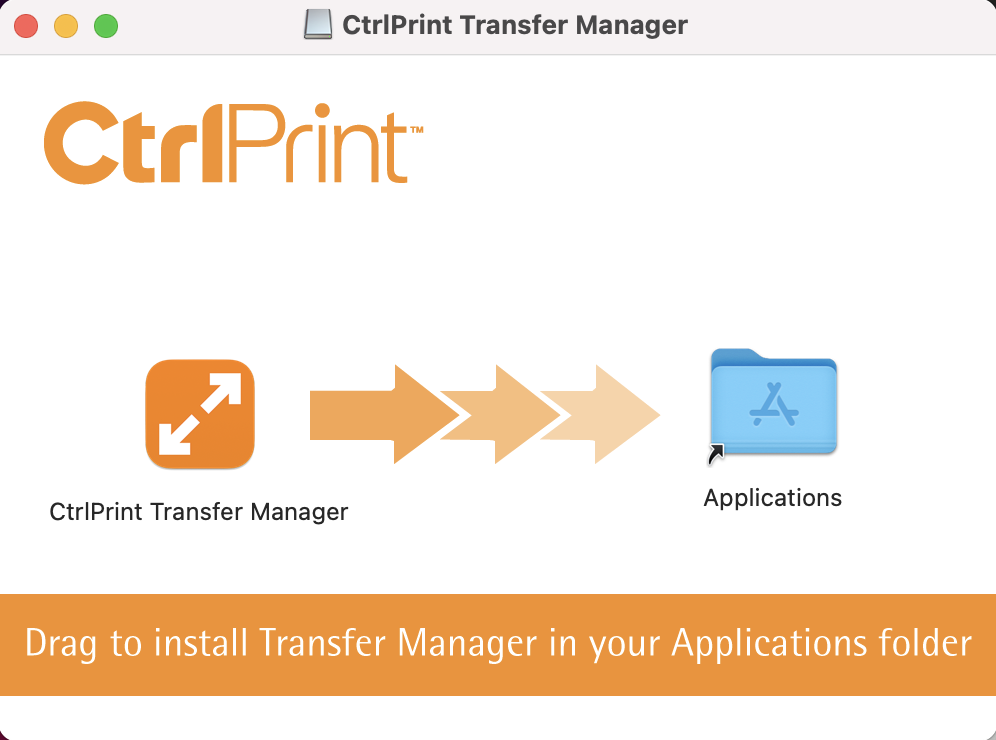 4. Transfer Manager is now installed and you should now test your installation by downloading a document from the system. Information about how to do this can be found here.