System administrators and project administrators have the ability to activate additional features - such as TrackChanges, WordExport, ESEF, Digital submission for Sweden and Review. 
Login as an admin
Navigate to your project
Click the toggle next to the feature you wish to activate
Check the "I Agree" box and then click Activate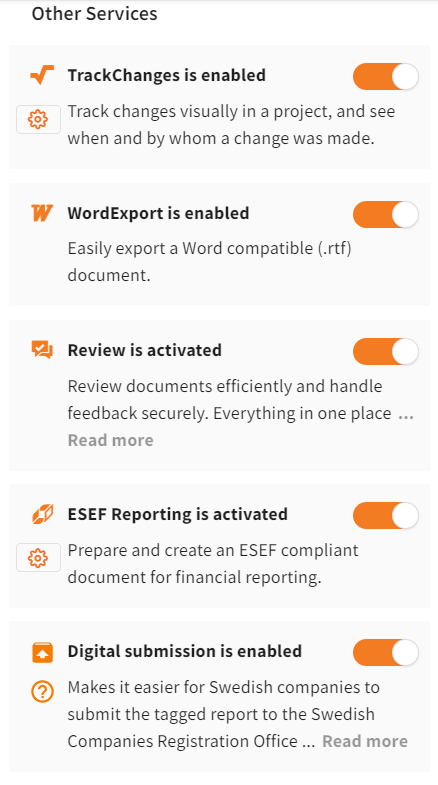 Please be aware that there is a cost attached for activating these additional features if they are not already part of your agreement with CtrlPrint. Please contact your sales representative, or sales@ctrlprint.net, if you have any questions about your specific licence agreement. For additional technical support, please contact support@ctrlprint.net.