If you plan to update from an earlier version (CC2018 to CC2019 for example) be advised that, if you do not expressly choose not to, your previous versions of InCopy/InDesign will be removed from your computer. To avoid this follow the steps below.
1. After you click "Update".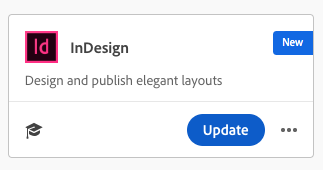 2. Make sure to uncheck the option to "Remove old versions".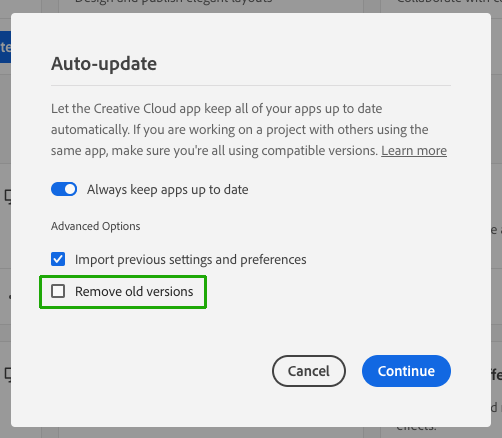 3. You can then proceed to install the application as normal.