If you plan to update from an earlier version (CS6, CC, CC2014 etc.) be advised that, if you do not expressly choose not to, your previous versions of InCopy/InDesign will be removed from your computer. To avoid this follow the steps below.
First start the Creative Cloud Desktop App and locate InCopy/InDesign.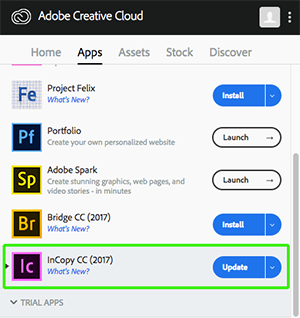 1. Click "Update".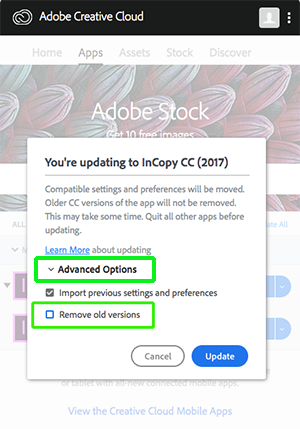 2. Click on Advanced Options and uncheck the Remove old versions option and then click Update. This will install the application without deleting the previous versions present on your computer.
3. The application will now install.