If you have not received the fonts for installation please contact your agency.
To install fonts for use with all applications on your computer you will need an administrator's account on your machine. If you are not a local admin you will need the assistance of your IT department to install the fonts. Installation is done by right-clicking on the font files and selecting "Install".

You can also install fonts for use with only InCopy/InDesign. Please see the steps to do so below. This may or may not require an administrator's account depending on your local security settings.
Adobe InCopy and InDesign each have a folder called "Fonts" where you can place your font (.otf) files so that they can be used in your documents. Make sure you first extract these files if you have received them in a .zip file. You may see files that are not font files, such as a folder called MAC OSX, there are not needed. It is only the .otf files that are the actual fonts.

1. First you'll need to locate your C drive where you're applications are kept. This is found by clicking on the "Start" menu and clicking on the "Computer" or "This PC" option depending on which version of Windows you are using. See examples below:
Windows 10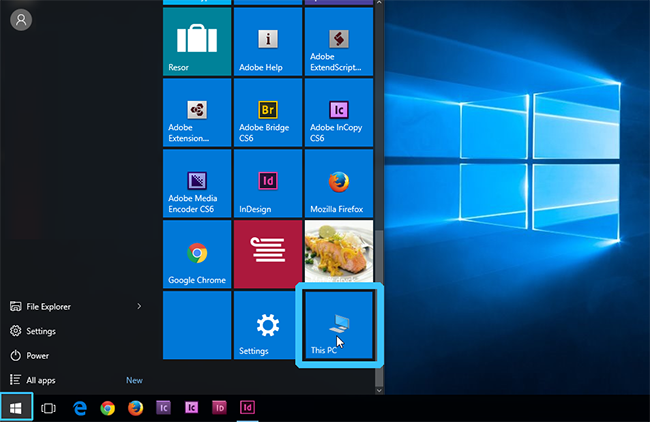 2. Open your C drive.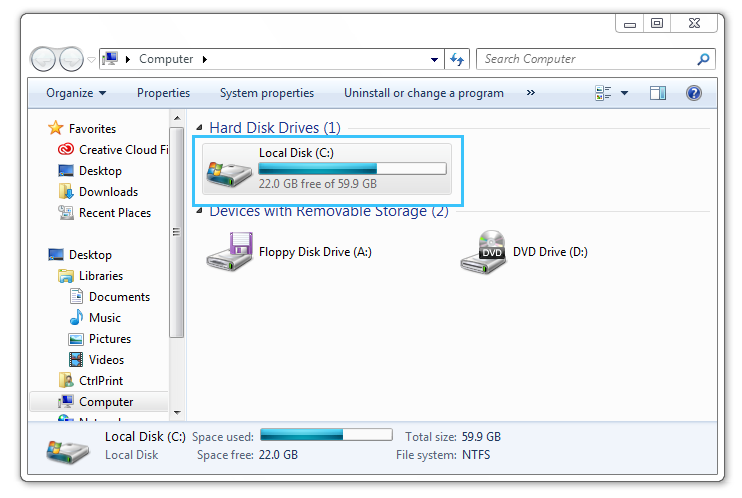 3. Locate your "Program Files" folder - note that this may be called "Program Files (x86)".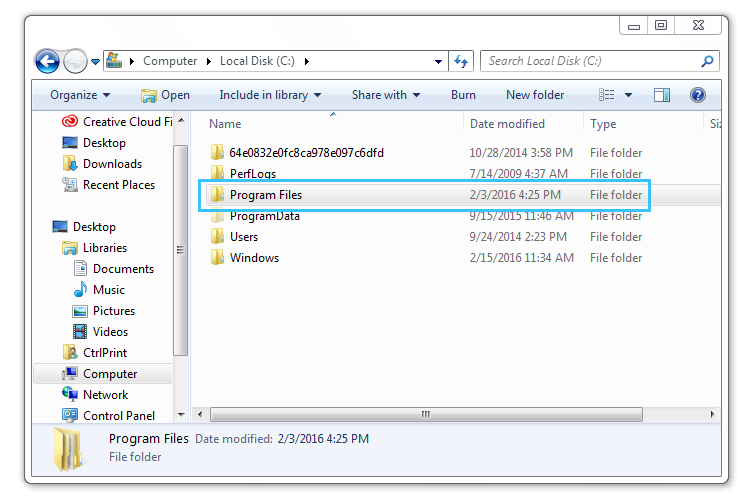 4. Locate the file called "Adobe".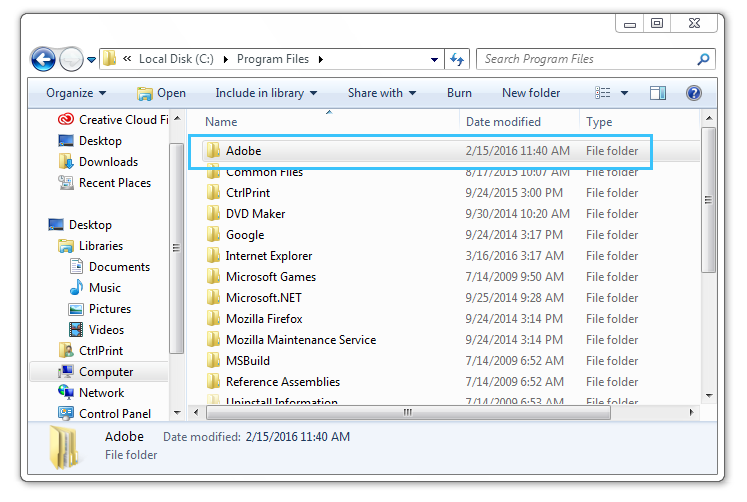 5. Locate the folder that corresponds to the version of InCopy/InDesign that you are using from within the "Adobe" folder.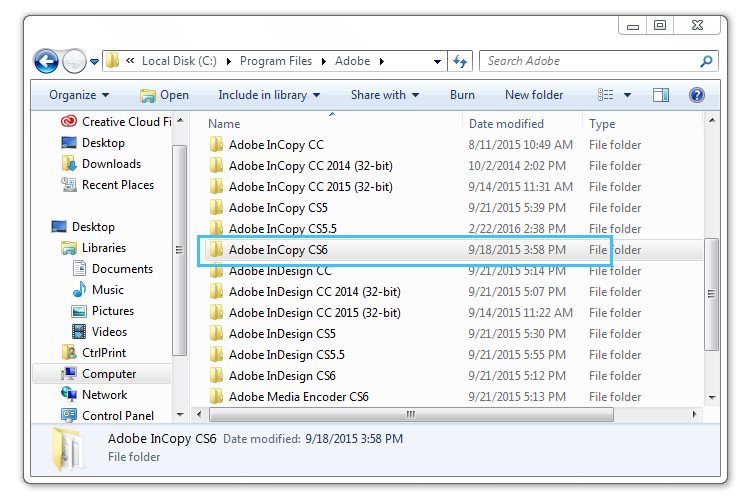 6. Inside the Adobe InCopy/InDesign folder you will find the folder called "Fonts".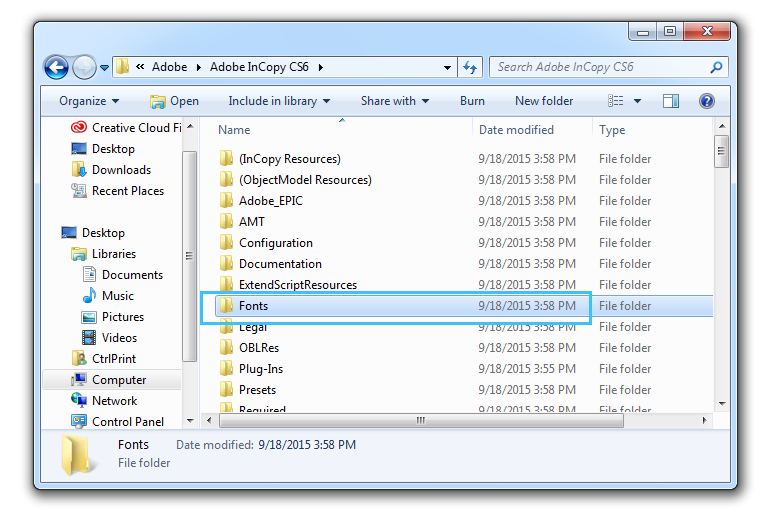 7. Simply move or copy your font files into the "Fonts" folder and they will be available for use in your documents. Note that the files should not be in a folder or a .zip file.
If you are still receiving a message about missing fonts when opening documents please contact the agency you are working with. They will be able to supply you with any font files that you still need.