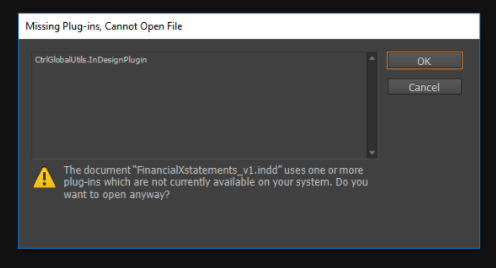 This can be caused by the following reasons:
1. InCopy/InDesign was running the first time you downloaded a document from CtrlPrint.
Restart InCopy/InDesign and make sure that the "CtrlPrint"-menu is available in the menu bar (next to "Help"). If so you can download the document again for editing. (If the chapter is locked you can unlock it by clicking on the red padlock on the chapter page.)

2. You must update Transfer Manager. (This is the most common cause.)
See the page about how to update Transfer Manager here for Windows and here for Mac.