If you need help with your account and other CtrlPrint related questions/issues you should first contact an administrator. Your administrator is someone who is specifically responsible for your company's users and not someone at CtrlPrint.


How do I find my administrator(s)?
Your administrator may be someone internal at your company or at the agency partner you are working with. A list of your company's administrators is found on the company page when you are logged into CtrlPrint:
Log in to CtrlPrint
Click on your company's name in the grey column found on the left side of the screen (under the CtrlPrint logo).
Scroll to the bottom of the screen (below the list of projects and users) and you will see a list of people who administrate your company's account.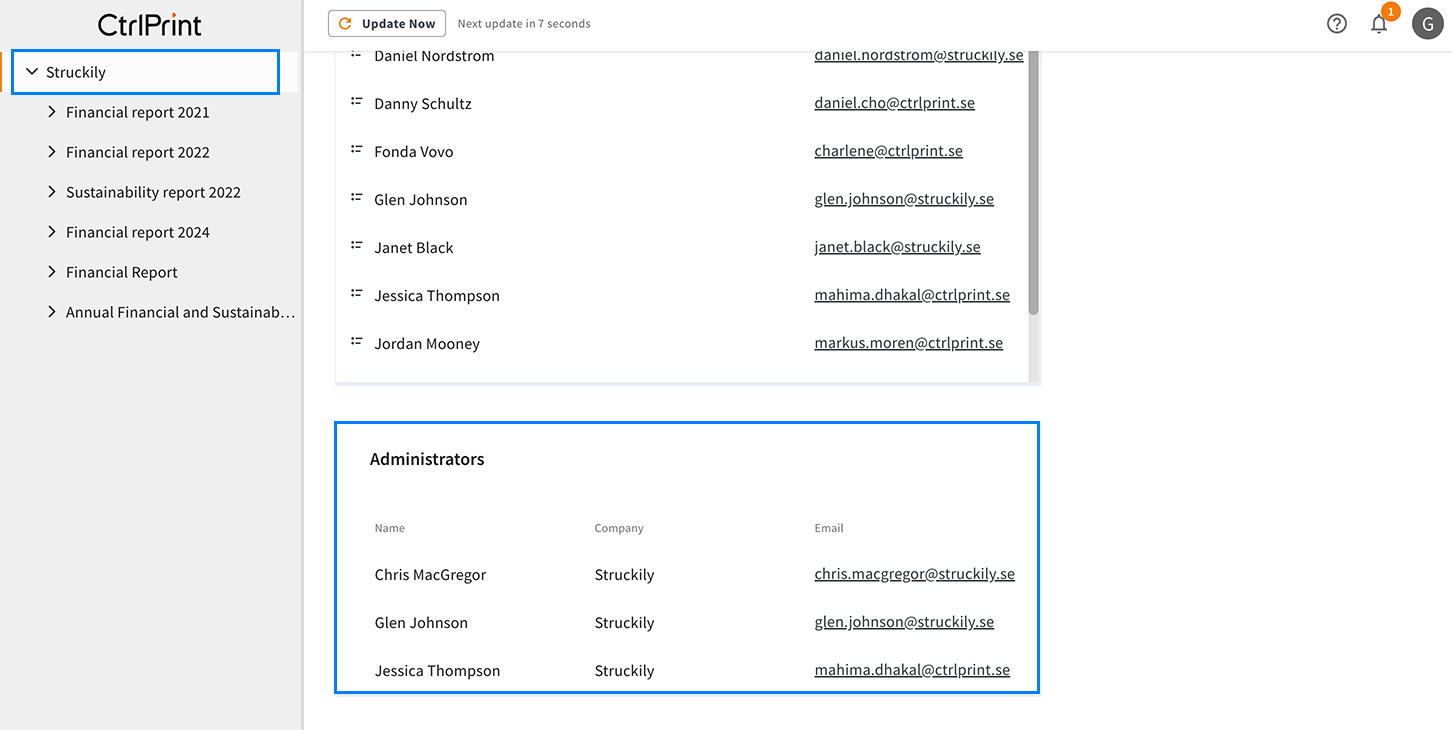 What are your administrators responsible for?
Administrators can resend your invite which includes your username and login information.
Reset your 2FA token if you have received a new phone.
Give you access to projects and chapters.
Add and remove users from the system.
Make other users administrators.