The URL address to CtrlPrint is secure.ctrlprint.net. Add this as a bookmark in your web browser so you can find it easily in the future.
To log in to CtrlPrint you will need a username and password. If you haven't received these, or don't know where they are, please contact your administrator. This is usually someone at your design agency.
Enter your username and click Next. Enter your password and click Login.

---
The first time you log in to CtrlPrint you will need to request a password from the system. Go to secure.ctrlprint.net and navigate to "Need a new password", click: here. Enter your username and the email address associated with your account to be sent a password. For security reasons you will be required to change this password after you log in.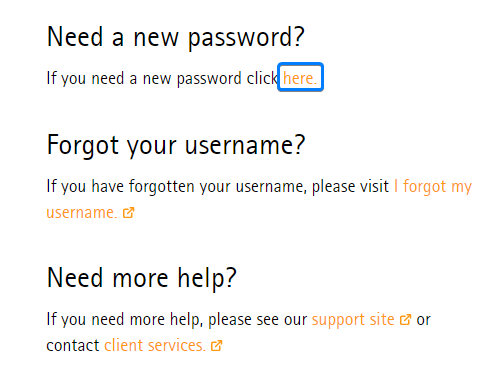 For security reasons, we do not recommend using a password you already use for other online services. You will only be able to create passwords that meet the rules for passwords. (Please see the example picture below.)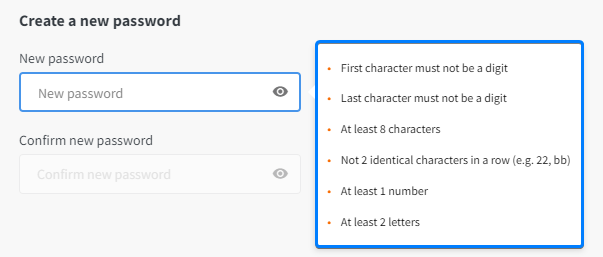 ---
If you want to change your password, follow below steps.
1. Log in to CtrlPrint and click on the person icon in the top right.
2. Click: Change password.
3. Follow the instructions in the above Create a new password box.