Click on the user's company on the left side of the window.
Select the project from the Projects section.
Click: Permissions at the bottom of the Chapters section.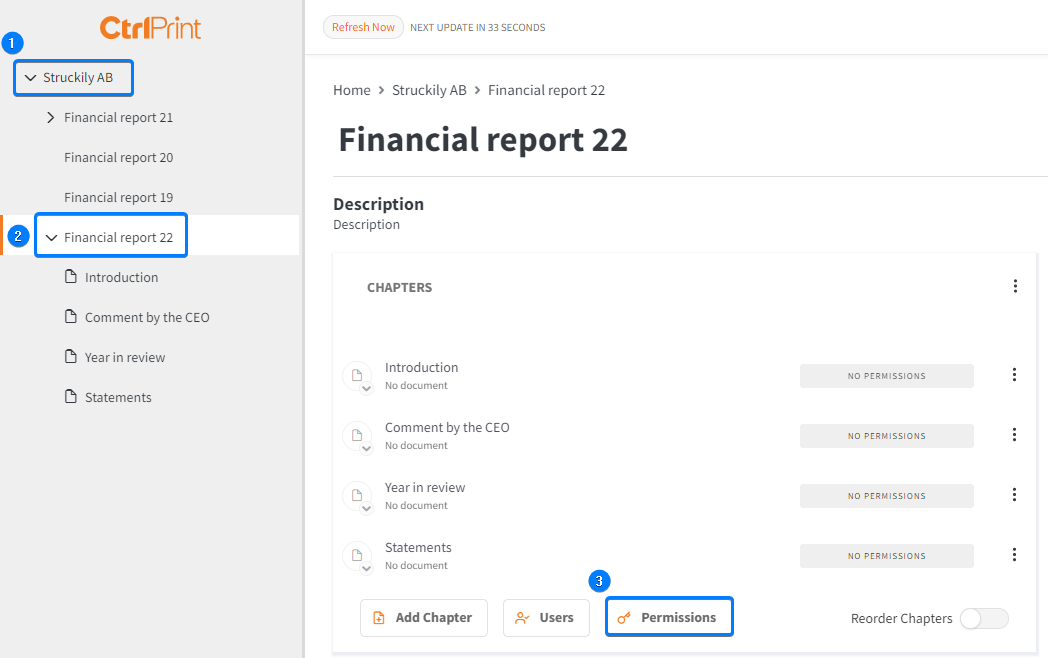 That will open this permissions matrix: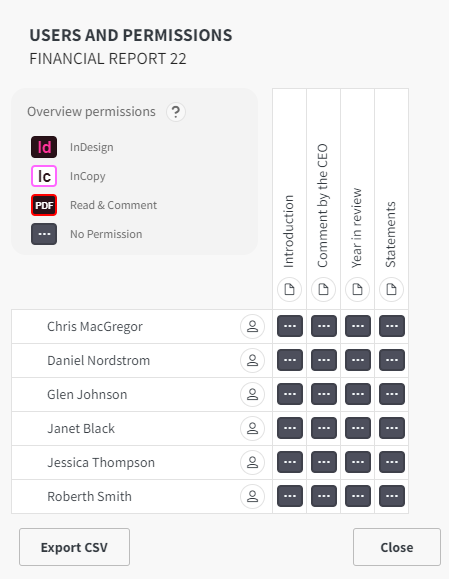 Click on the three dots to set permission for the user and chapter:
Set permissions to InDesign – for users who will be editing the document's layout and typesetting.
Set permission to InCopy – for users who will only be editing the document's text.
Set permission to Read & Comment – for users who need to see PDFs of the document but not edit it.
No permissions – for users who are part of the project but do not have access to the chapter.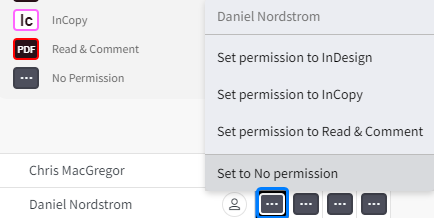 You can change permissions for a whole row (a user) by clicking the person icon...

...or for a whole column (a chapter) by clicking on the paper icon.

You can filter which users are shown in the permissions grid based on the company name.