Open InDesign and create a layout for your project. You must include at least one text frame with some text in it.
Click on the CtrlPrint menu and click: Add Document. If you can't see this menu, please check that your plugins and Transfer Manager are up-to-date. See more information here.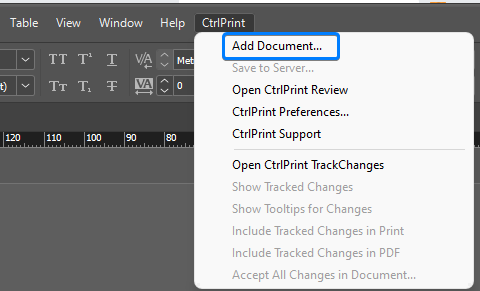 Once you have clicked Add Document, fill in your details:
URL Address: secure.ctrlprint.net
Your CtrlPrint username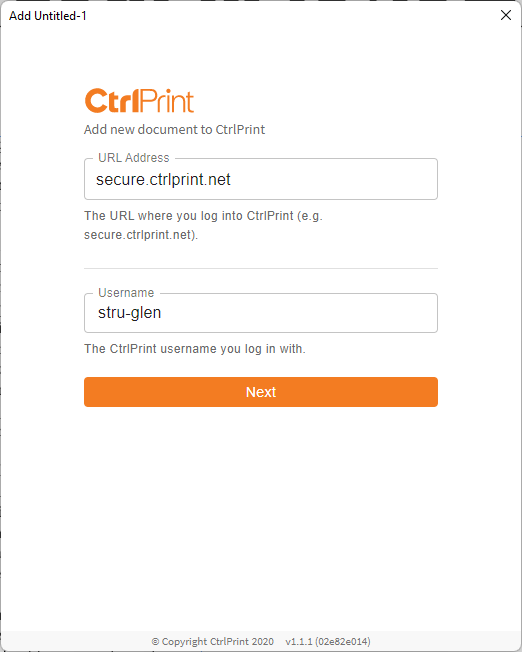 Click Next.
Password: your CtrlPrint password.
NOTE: this is your user password, not your admin password
Click Log in
Select which company, project and chapter you want to upload your InDesign file to and click: Add Document. This step will not work if you have not added chapters to the project (see instructions) or have not given yourself Edit Layout permissions (see instructions).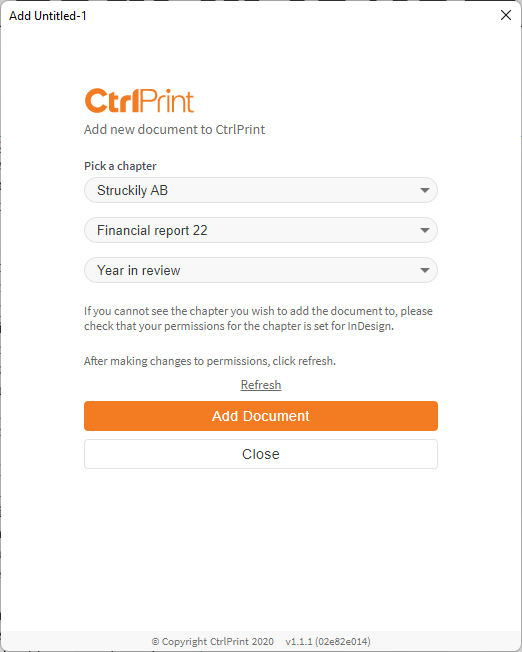 The document will now be uploaded and version 1 will be available when the upload is completed.
The chapter can now be downloaded by other users for editing.