Click on the user's company on the left side of the window.
Scroll down to the Users section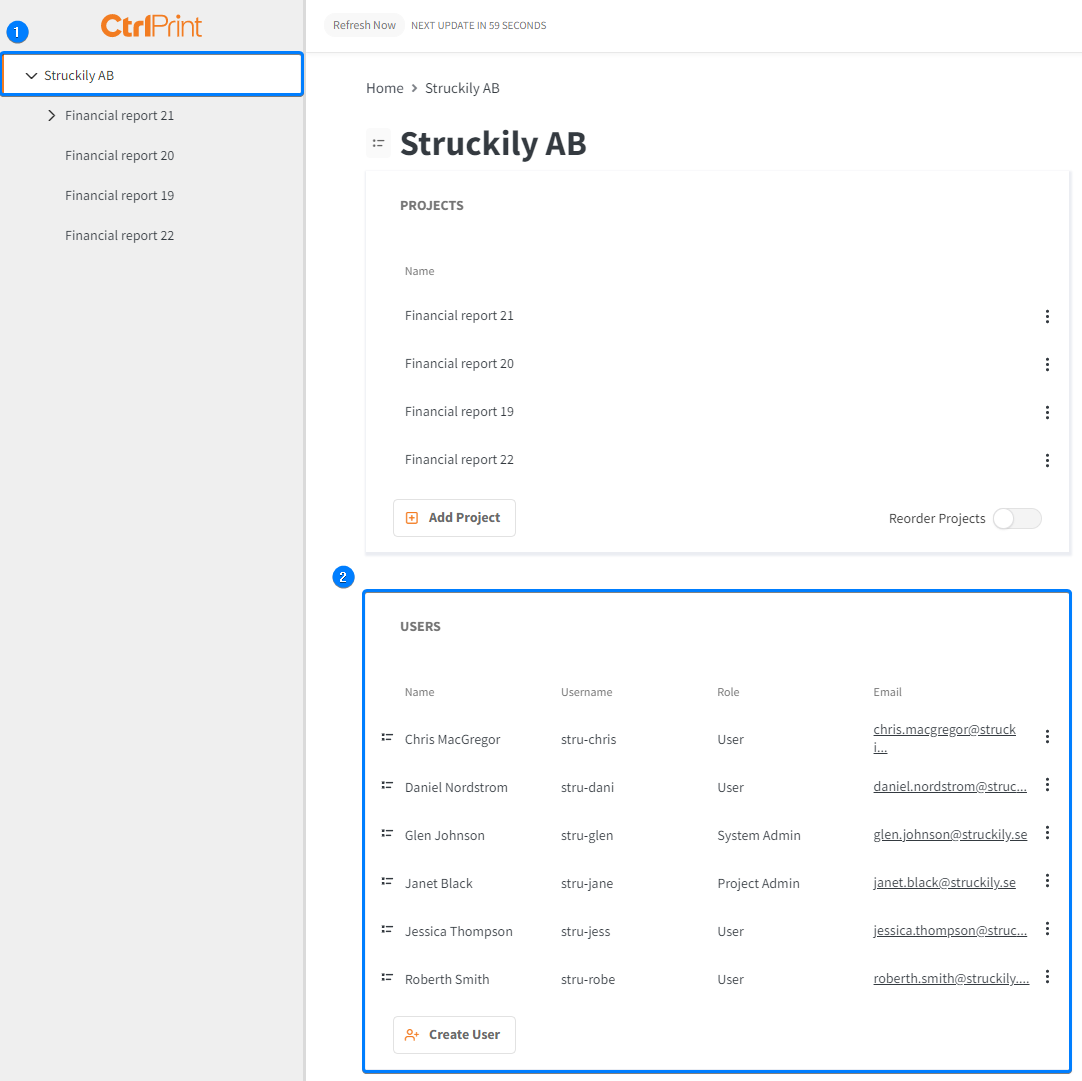 Click the symbol to the left-hand side of the users name:



From here you can edit the user's contact details, email address, language and TrackChanges colour. You are also able to resend the CtrlPrint invite to the user if they need it.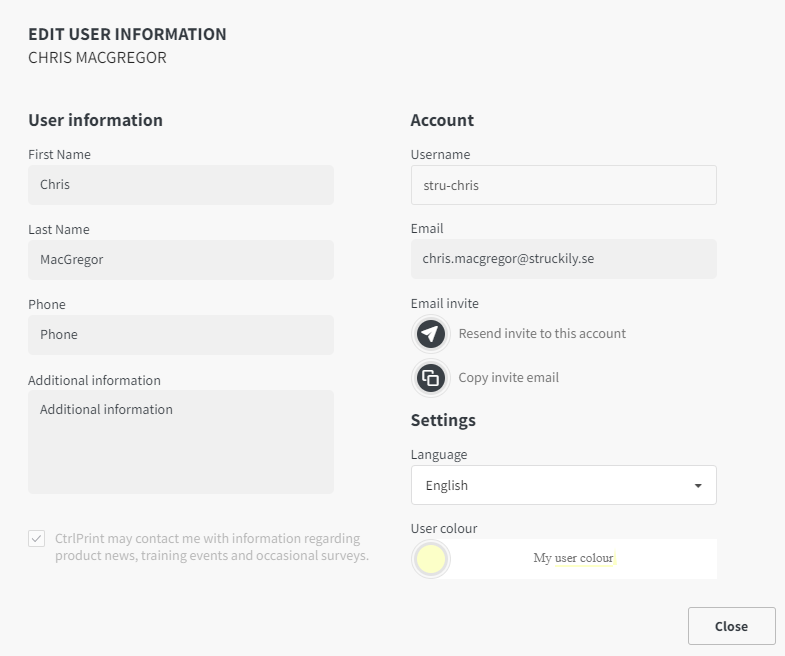 You can also send an invite to the user by clicking on the context menu for the user.
Click the three dots icon to the right of their email address.
Click Send Invite