CtrlPrint Review is an additional collaboration feature that can be used with CtrlPrint documents and is activated per project. It allows CtrlPrint users to comment on the layout and content of a document in a web browser. These comments can then be seen in our InCopy/InDesign palette where they are updated in real time.

If you would like to organise a demo please contact our sales team by email or phone.
For a live showing of Review, please see this page or see this short introduction below.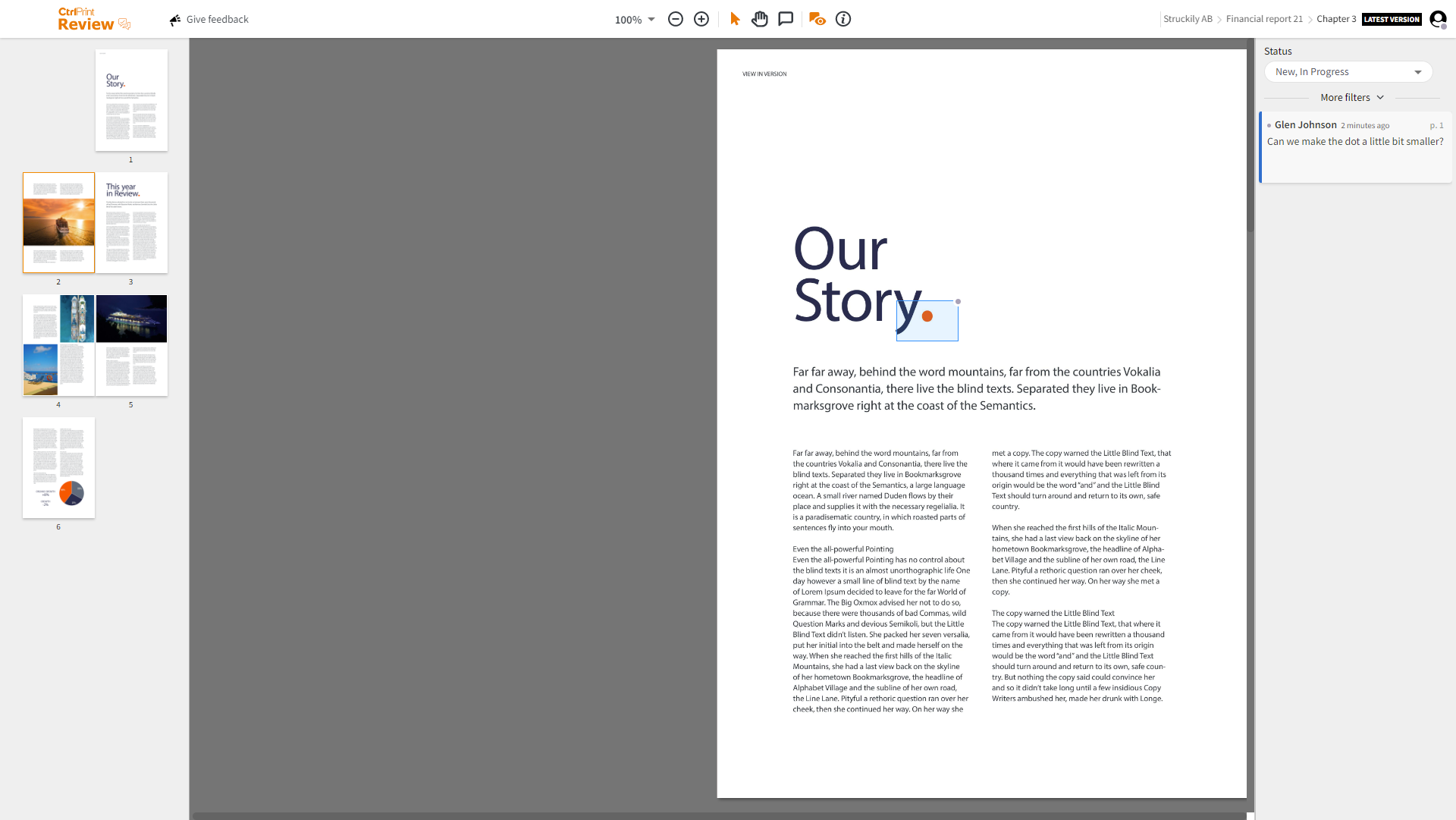 Components of CtrlPrint Review
Thumbnails of the pages in the document. Makes it easy go navigate to correct page as well as get an overview of the whole document.

Comment marked in the layout view.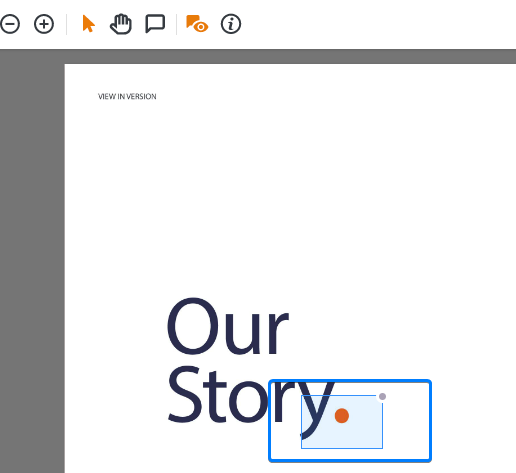 The toolbar is located at the top of the page. The following tools are available:

Zoom

To Zoom you can either click the plus or minus sign to zoom in and out, there is also a possibility to set the zoom level you want by choosing appropriate percentage. There is also keyboard shortcuts for adjusting the zoom :
Ctrl / ⌘ Cmd together with pressing + or - on your keyboard to zoom in and out.

Ctrl / ⌘ Cmd together with your scroll wheel to zoom in and out.

Pinch-to-zoom on your trackpad to zoom in and out.

Ctrl / ⌘ Cmd together with 0 on your keyboard to quickly reset the document zoom to 100 percent.
Selection tool

Select and move comments.
Hand tool

Drag to move page view.
Comment tool

Add comment.
Show comment overlay

Show or hide comments in the layout.