You can see comments made in CtrlPrint Review, reply to them and change their status while working in InCopy/InDesign. This is useful for when you want to action changes without going between a browser and InCopy/InDesign.
To open Review click CtrlPrint -> Open CtrlPrint Review from the InCopy/InDesign top menu bar.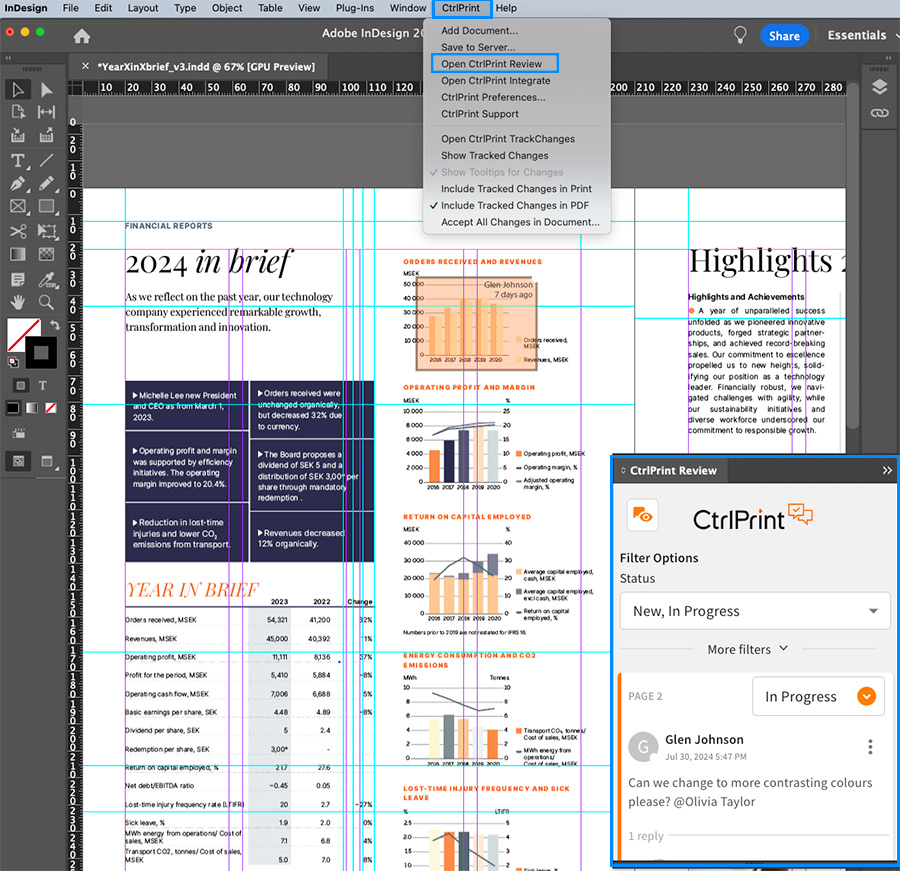 When you are working in InDesign/InCopy you are not able to add new comments. You can only see the comments in normal view. This option is found under the View menu in the Screen Mode section.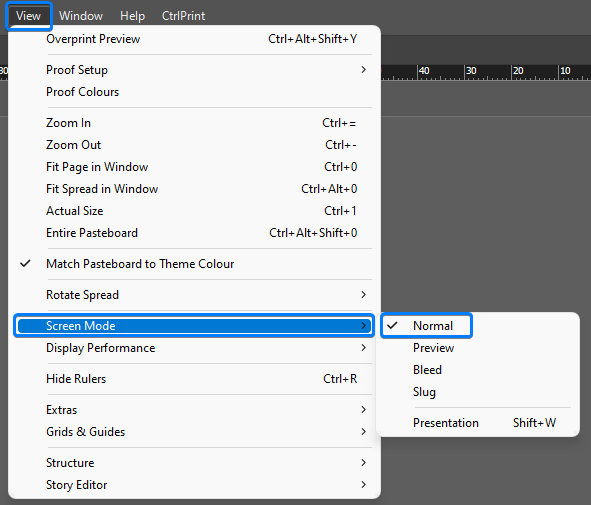 You can not move comments in InDesign/InCopy, but you have the same flexible filtering options to help you quickly find new, done, or in-progress comments, as well as any specific comment authors you may be looking for.