Why is the chapter locked?
InCopy has been closed without using Save to Server. Once saved back to the server, the chapter will once again be available.
Locked chapter options
Locked chapters have a red lock next to the Edit in InCopy button on the chapter page and the chapter list on the project page.
Hover over the red padlock pictured below.
Click: Locked chapter options.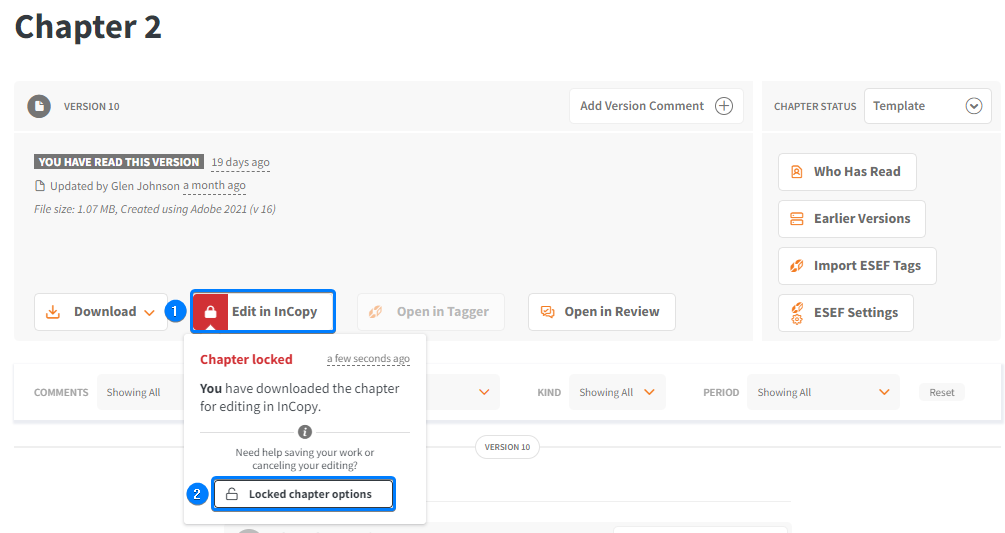 A pop-up will open with instructions on how to find and save your work back to the server. If you have not made any changes, or do not want to save your work, you can type CANCEL in the text box in the right-hand column.