Download a PDF with or without TrackChanges
A PDF with the latest changes is always available online.

Select the chapter you want to download as a PDF.
Click: Download.
Select: Default - TrackChanges will be visible.
Select: No TrackChanges - TrackChanges will be hidden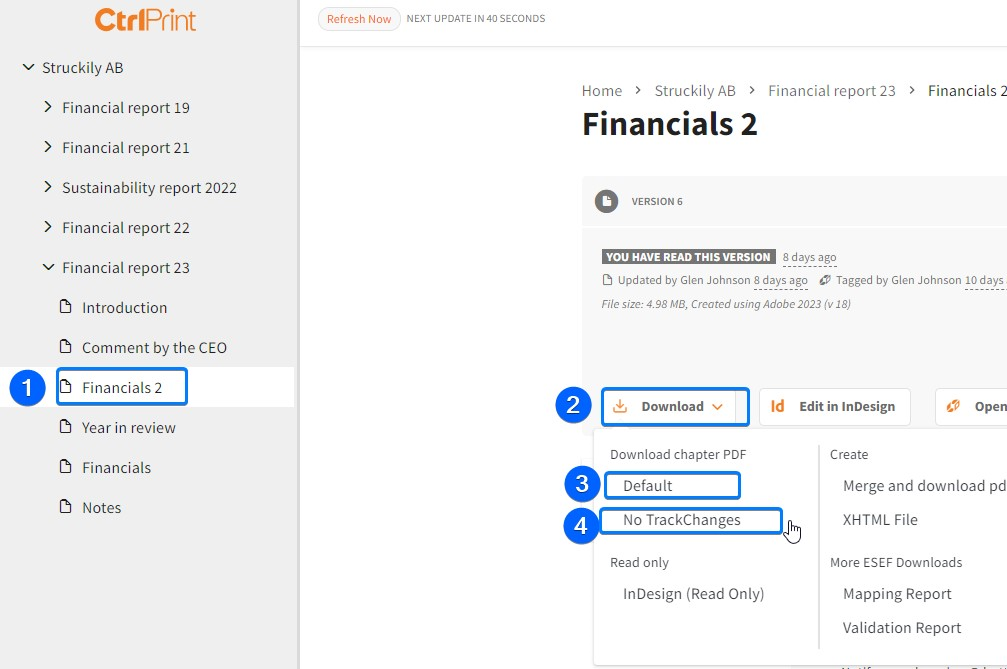 ---
Create a PDF with several chapters
Navigate to project
Click on your company on the left side of the window.
Select the project from the dropdown list.
Click: Merge and Download PDF

Optional: Using a preset for the PDFs
Select the PDF preset. This will show or hide TrackChanges on the PDF.
Select the chapters you want to include in the PDF. You can also click: Select all to select every
chapter in the project.
Click: Download PDF
For additional presets please see this page.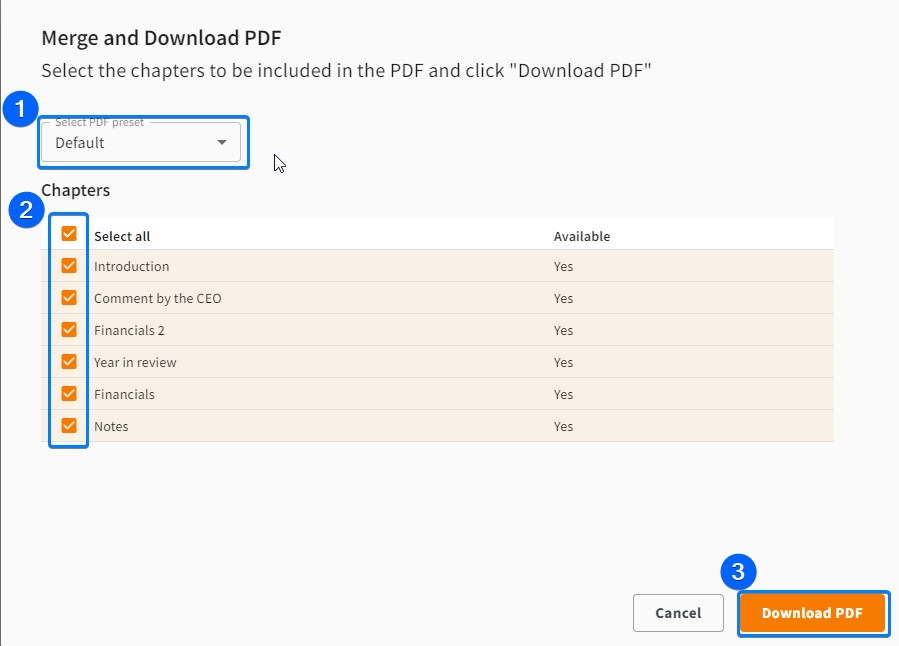 Where are my PDFs downloaded to?
Your web browser's preferences specify where CtrlPrint PDFs will be saved on your computer.
Use one of the external links below to check how to change this preference:

• Google Chrome
• Mozilla Firefox
• Microsoft Edge
• Mac Safari
Please contact your company's IT department for further help if you cannot find your downloaded files.