Show earlier versions
You can download earlier versions of chapters as PDFs or as Read-only files.
WARNING: Read Only files cannot be edited and are for reference only.
Click on your company on the left side of the window.
Select the project from the dropdown list.
Click on the context menu for the chapter – the three dots icon on the right-hand side of the chapter row.
Click: Show earlier versions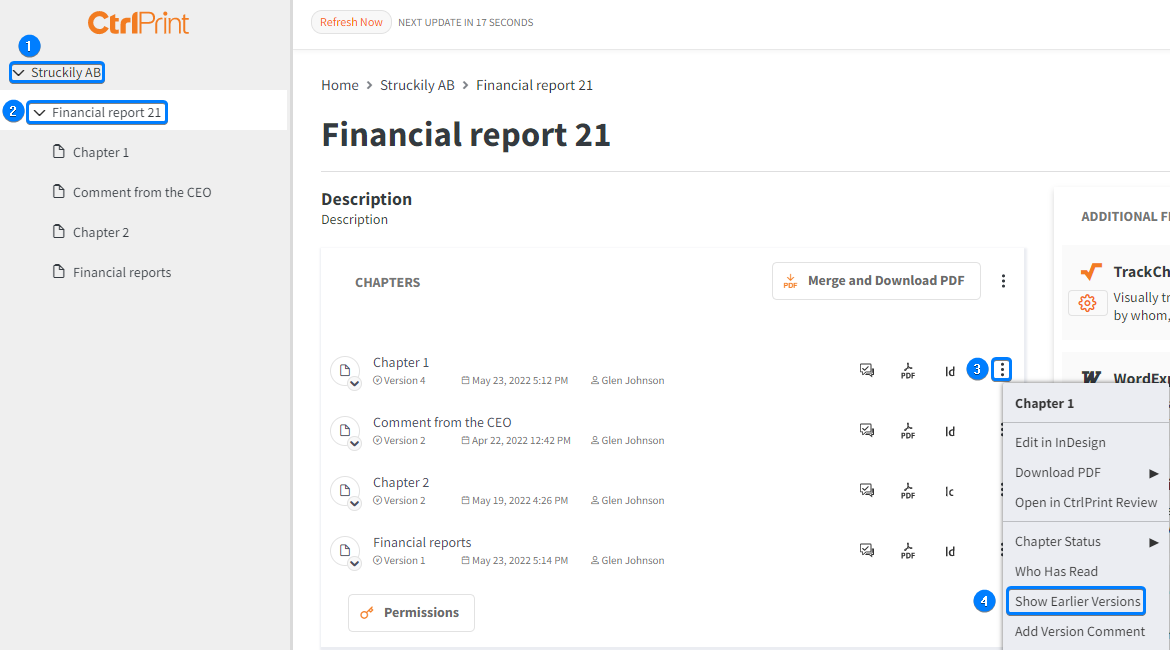 You can also access this from the Chapter page: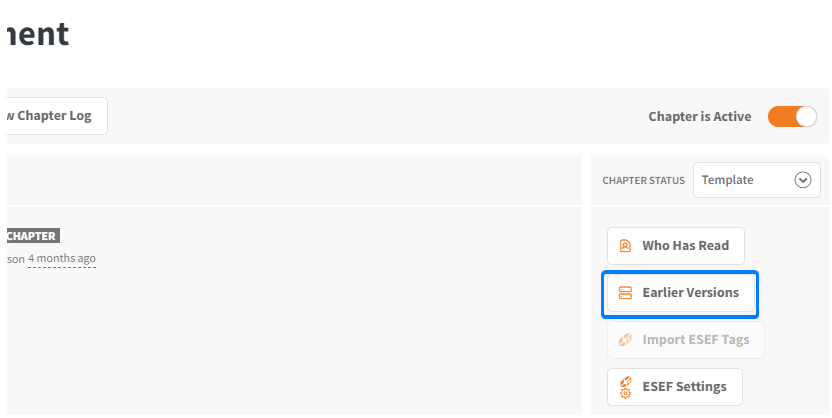 Download earlier versions
Click the PDF icon to download a PDF, you'll be given the option to include TrackChanges.
Click the InDesign icon to download a Read-only file.