You can filter changes by date or user. This will show or hide the changes in the chapter. It does not delete the changes or accept/reject them.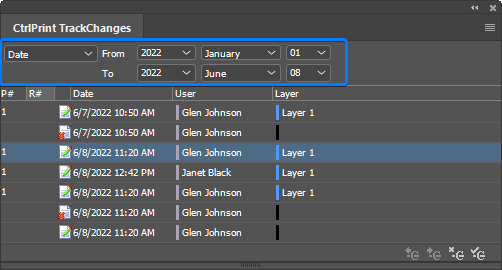 If you have a filter active when you save to server, the PDF created will only show those changes. When users download a PDF of this version from the server, they will only see the filtered changes.
If you want all changes visible in the uploaded PDF, turn the filter off and save to server. The next time the chapter is downloaded, the filter will be reset.
Click the drop-down menu in the top left corner.
Choose which filter you would like to use. Remember to turn the filter off before saving to server unless you want to only show the filtered changes in the uploaded PDF.