Hierarchy tagging can be seen as adding additional information about a grouping of cells within a table. It can be thought of as adding information about a sub-table within the existing table.
To do this, select a group of cells, then drag an Abstract from the taxonomy and drop it in the group of cells. Generally, one should not use the highest level of Abstracts for this.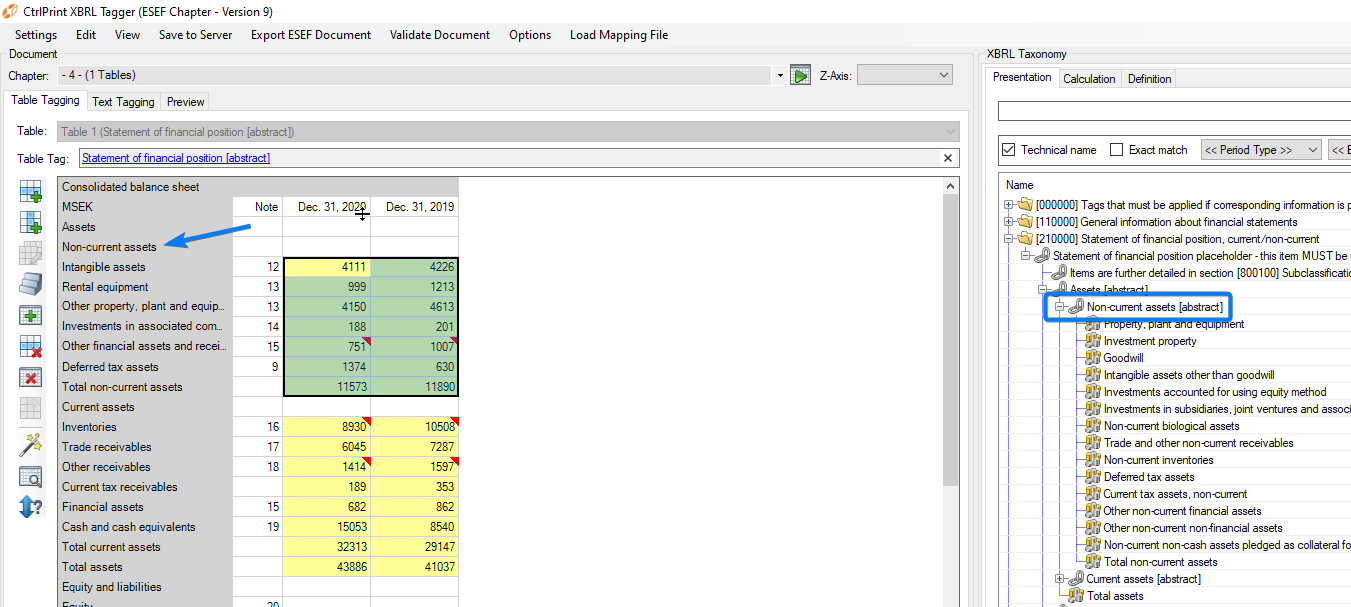 The dialogue below will appear and you should click on Yes.