What are text styles?

Your designers will have created text styles for different types of text in your chapter. In the example image, right, you will see that there are four text styles with different fonts, sizes, colours etc.
Designers use text styles so they can quickly and easily apply the approved style. Editing the style updates all text with the style applied (i.e. hundreds of pages of text can be updated with only a few clicks).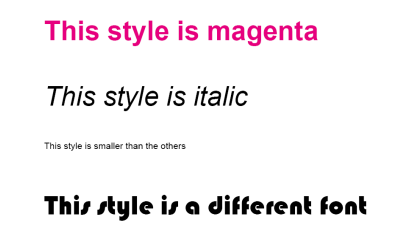 ---
Open the styles panel

1. Click: Window/Styles from the InCopy top menu bar.
2. Select which style panel you want to display:
• Cell Styles
• Character Styles
• Paragraph Styles
• Table Styles
WARNING: contact your design agency to confirm which style you should be using.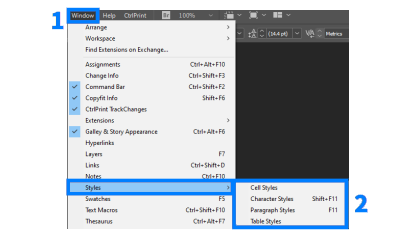 ---
Format text with styles
3. Highlight the text you want to format and click the style you want to apply.
In the example image, right, you can see that the Heading 1 text has had the Body style applied.