If your report contains a table that has been split (common for balance sheet statements in a landscape mode document), please follow the below instructions to successfully apply your tags.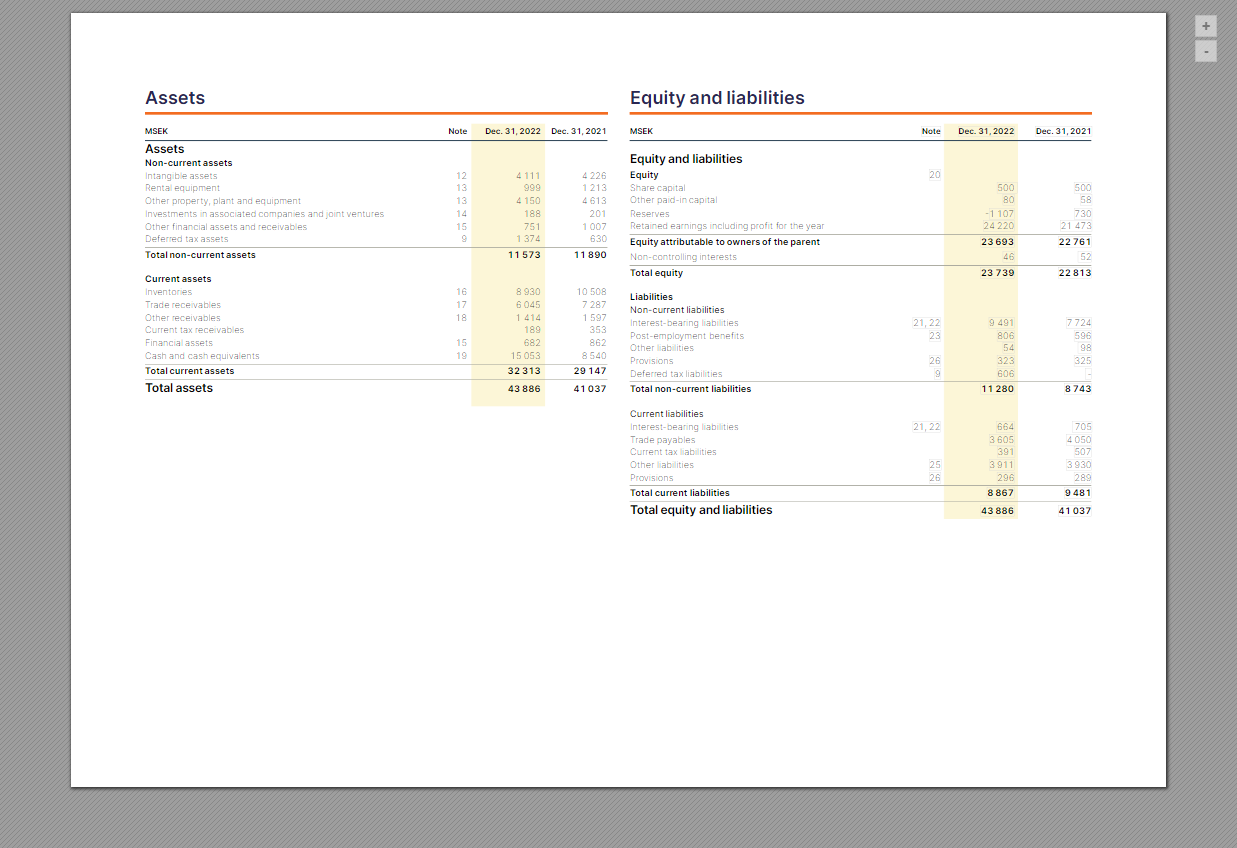 Highlight both parts of the table.





Choose the relevant abstract for the table and then drag and drop it somewhere on the yellow highlighting.

An abstract is indicated by the chain link icon below in the taxonomy. As a general rule the first abstract in the folder is the one to start with.




Once tagged, there will be a blue frame around the table.




In the Table Tagging tab, click on the Table Settings icon.


In the properties tab and in the row "Disable Automatic Related Cell Tagging", set this to true.


You can then go ahead and tag your cells, please note that you need to tag every cell individually.