To download an ESEF Report click on the button indicated below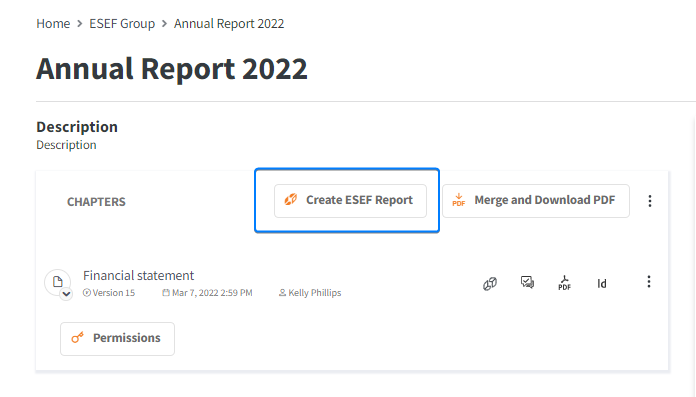 Then select the chapters you wish to export as an ESEF Report by clicking in the checkboxes. The status notification on the right side will inform you of any actions you might need to take if you cannot tick a box, you can read more about the different statuses here. Then click Create.

The Report will then be compiled and you can download it by clicking on the bell in the top right of the interface and then click Download.