Due to the document being converted from a PDF to XHTML, sometimes, fonts and glyphs may behave in a way that can cause an issue in the validation of the document in auditing software. Please be aware the resolving these issues with Hidden Data may cause UnresolvedMapping on TextBlock tags and will very likely result in having to edit or retag areas of your report.
The basic issue is that some fonts have multiple glyphs for a key entry. This can cause what is referred to as Hidden Data. This is different from a Hidden Fact. Information on how to resolve Hidden Facts specifically can be found on the page here: Font Settings to Avoid Hidden Facts & Detect Hidden Facts in Your ESEF Report
You can check your report for instances of Hidden Data with the directions below.
Click the button "Create ESEF Report" in Project view and choose chapter.


Click the button "Create".


Open "Notifications" in the upper right corner and Download the ESEF Report.


Open the downloaded ESEF Report. Then open the XHTML-file that ends with "preview". Use browser Edge or Chrome.


Right click on a tagged number and choose "Inspect".


Use keyboard shortcut "Ctrl+F" (Find).


Type in "ix:exclude" and the number of Hidden Data will be ­visible to the right in the search box. This is indicated by the symbol indicated below.




Step through the Hidden Data using the arrows on the right side of the Hidden Data number.
There are a number of things that can cause these in a report and they can usually be resolved by some changes in InDesign. Please see the information below on how to resolve the most common causes.
One of the most common issues are a "No-Break Space". In InDesign the shortcut is Ctrl+Alt+X and the entry of that character can cause the issue.

​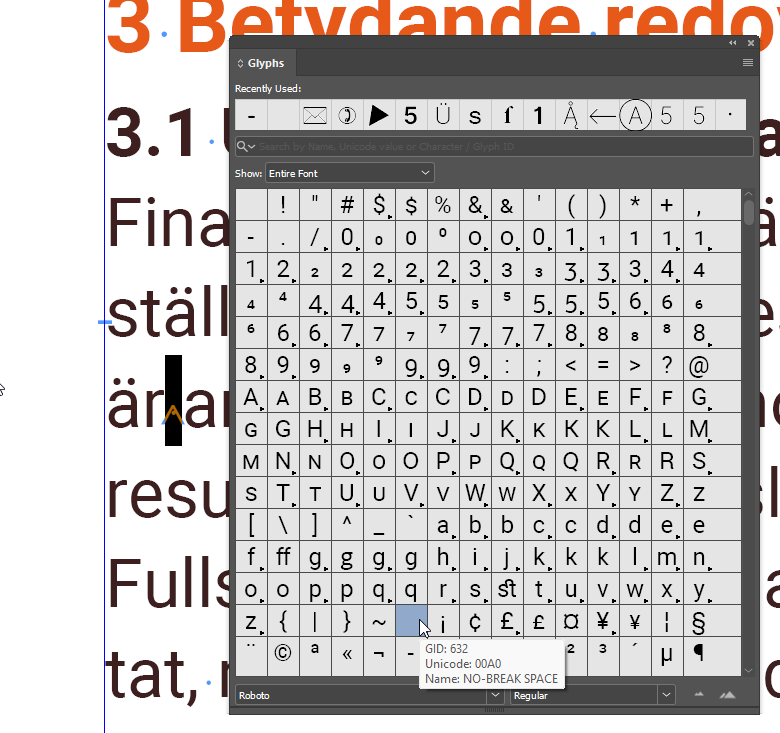 An InDesign user can use the functionality to Find/Replace this character with a Nonbreaking Space (Fixed Width)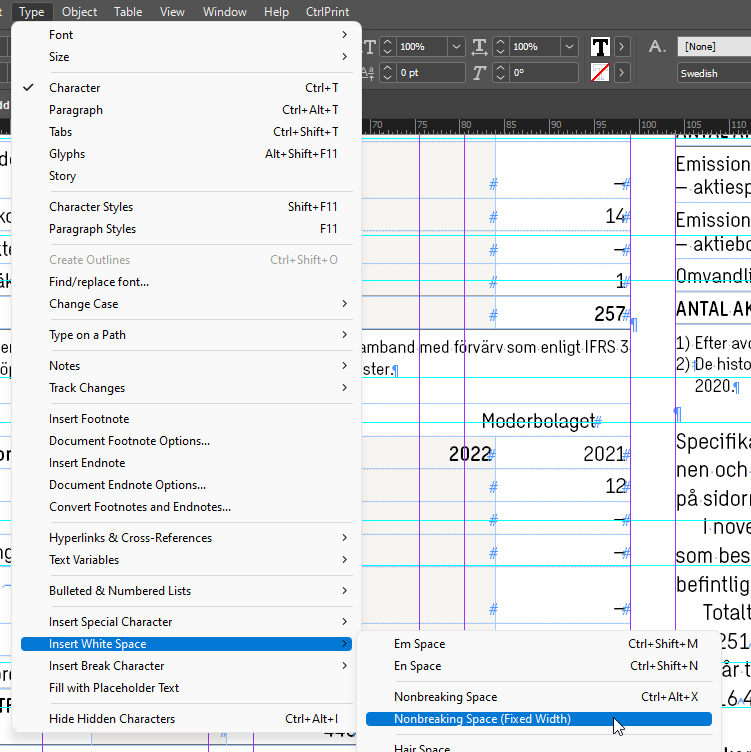 Another cause of this issue can be ligatures in a Paragraph Style. An InDesign user can check this by editing a Paragraph Style. They should uncheck the box indicated below.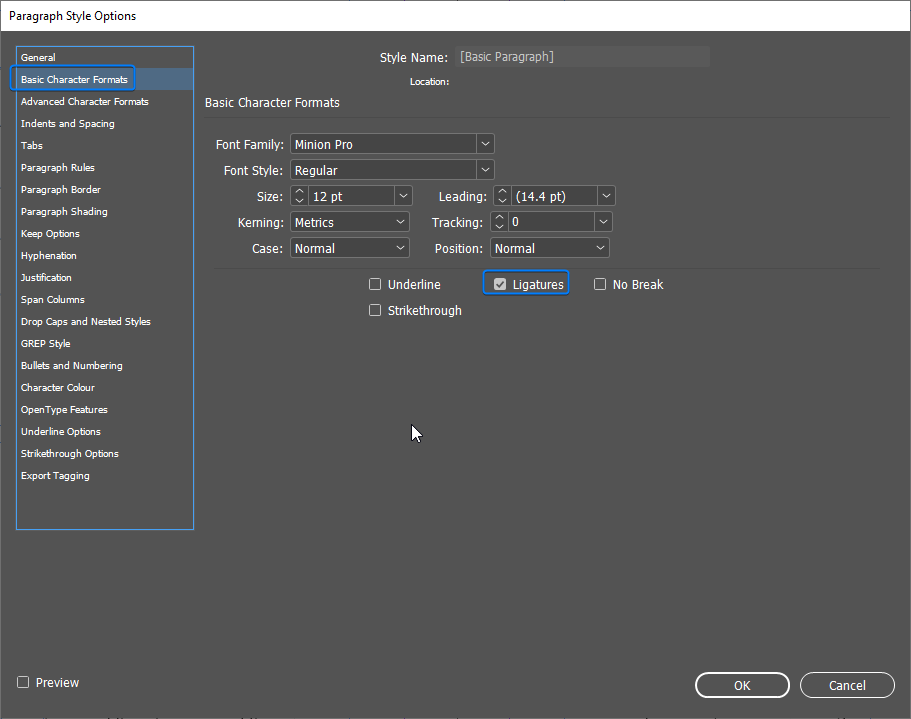 It can be helpful to activate functionality to display highlighting for Substituted Glyphs. This can be done from the setting below.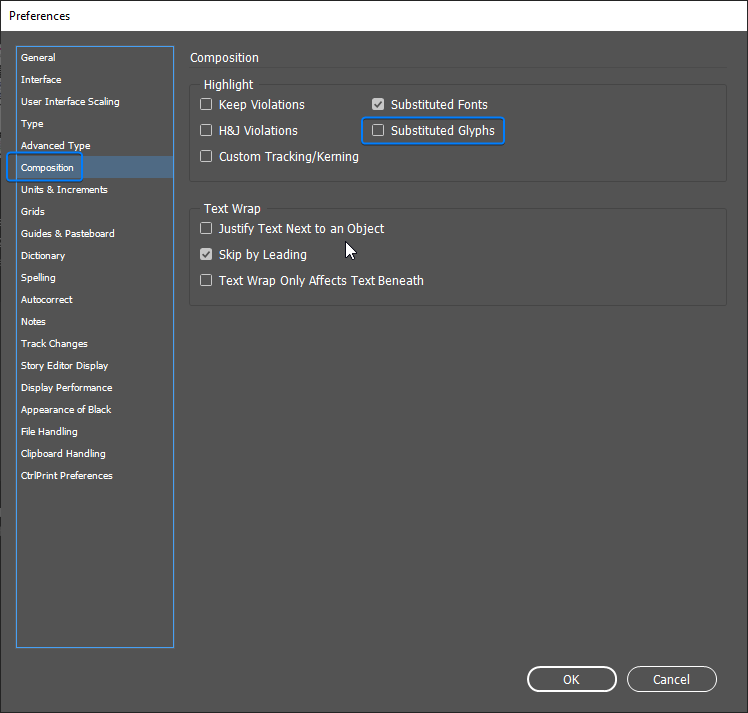 As a last resort you can change the setting indicated below to Force.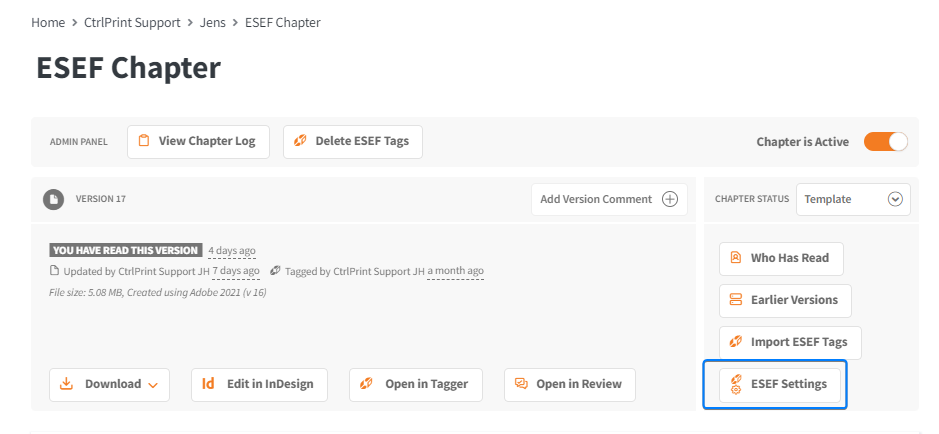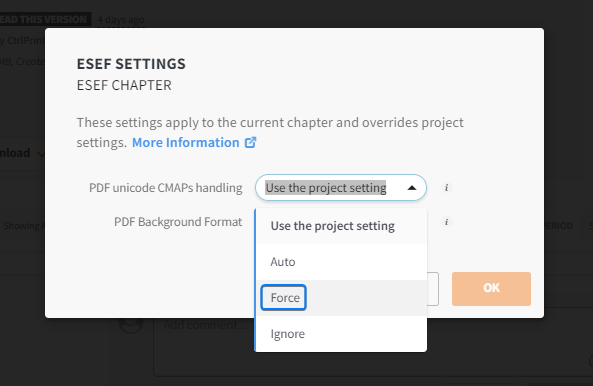 Note: If you encounter a large number of UnresolvedMappings or visual issues in the text of the document when you open it in Tagger, you can close the document and choose not to save this and change the setting back to Ignore.