Delete comments
You can filter comments in four ways:
Type: Filter chapter version comments and chapter comments. Version comments are created when you save the chapter to the server after editing (the will be a prompt asking for a comment however optional); chapter comments are created by typing in the comment box on any chapter page.
Status: Filter by New, In Progress, Done or Rejected.
Kind: Filter layout comments.
Period: Filter by date range.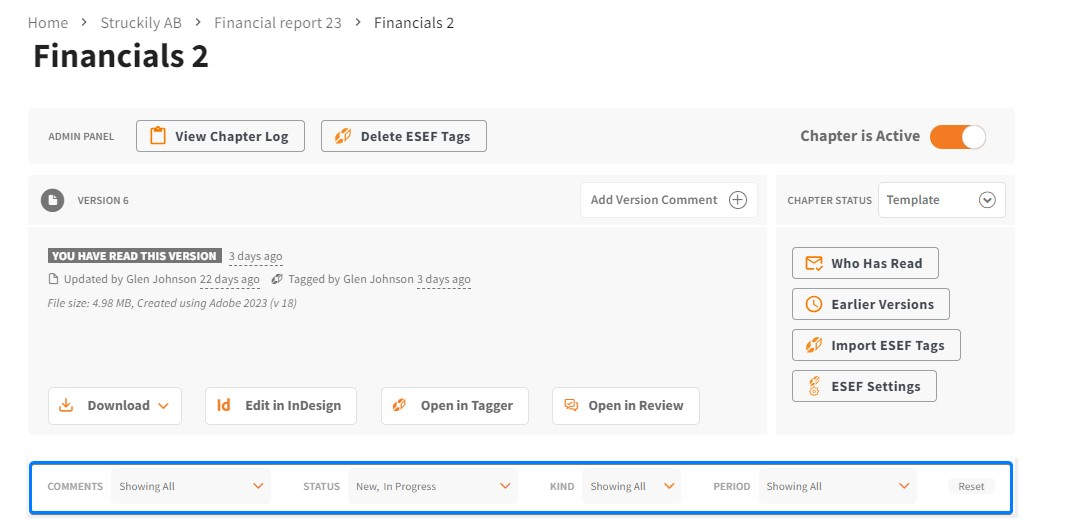 Login as an administrator (see instructions).
Click on the user's company, project, and chapter from the left-hand side navigation menu.
Click on the X icon in the bottom right-hand corner of any chapter comment. Please be aware that you cannot delete chapter version comments.

Click: DELETE in the window