It is now possible to mark up a table semantically, so that when the TextBlock tag is parsed, the structure of the table is retained. While this is not a requirement in the ESMA reporting manual, some auditing teams are requesting this implementation. This can be implemented before or after tags have been applied to the document and will need to be performed once only.
To proceed, please follow the steps below.
1.) Create a new Layer in your report and give it a suitable name. For example; "Tables".
We recommend that this new layer is exclusively used for semantically parsing tables.
2.) Find the table you wish to semantically parse and highlight it using the blue dots. Please note that footnotes should not be included in the highlight.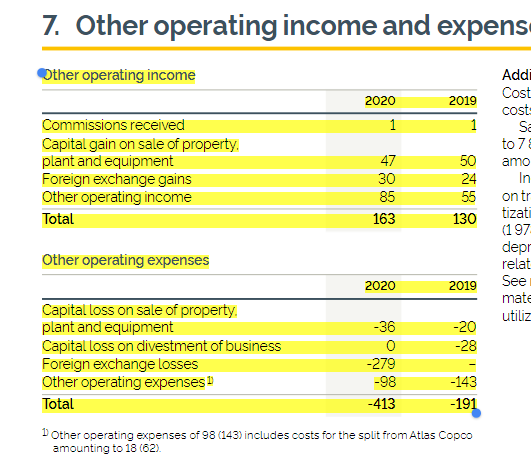 3.) Double click on the yellow highlighting and the below progress box will appear.

4.) You can edit or delete the table once it is selected by right clicking on the blue border of the table.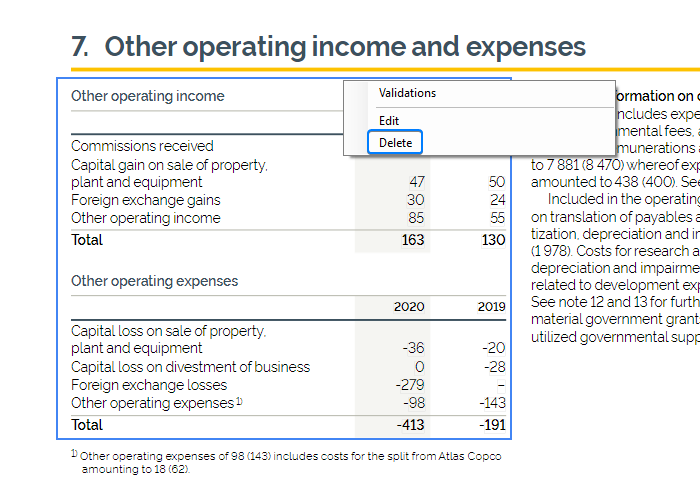 5.) Make sure that you set the following setting to True on the TextBlock tag that you apply on the table.